Compressed Air and Gas System Services
We employ a unique 4 Phase approach to servicing our customers' needs. This approach encompasses everything from initial analysis and consultation, system design, build and installation to on-going maintenance and repair. Our mantra is "From Good Data Come Good Solutions." Find out how The Titus Company brings leading edge technology and a good old-fashioned work ethic to solving your compressed air and gas system problems.
Learn more about each phase by viewing these videos, or review the information below.
Phase 1 – System Analysis
Services offered:
Option 1 – Informal Air System Review
The Informal System Review is conducted largely by plant personnel with some assistance from The Titus Company. In this review process, we provide:
An Initial Meeting to Itemize Challenges & Outline Review Objectives
Data Collection Forms to Document:

Compressed Air Uses & Requirements
Critical Pressures & Intermittent Demand Events
Existing Compressed Air Equipment (Generation, Treatment, Distribution & Point of Use)

Projections for Future Compressed Air Use
Rental Data Collection Equipment
Data Analysis
System Recommendations & Implementation Strategy
Option 2 – Comprehensive Air System Audit
The Comprehensive Air System Audit is conducted largely by Titus personnel with only limited assistance from your staff. In this more formal process, we perform:
An Initial Meeting to Itemize Challenges & Outline Audit Objectives
Data Collection:

Compressed Air Uses & Requirements
Critical Pressures & Intermittent Demand Events
Existing Compressed Air Equipment (Generation, Treatment, Distribution & Point of Use)
Projections for Future Compressed Air Use

Data Collection Equipment Set-Up, Monitoring & Retrieval
Data Analysis
Energy Evaluation – Savings & Environmental Sustainability
Complete Audit Report with System Recommendations
Implementation Strategy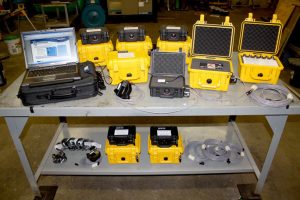 Monitoring & Data Logging Equipment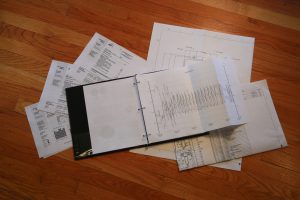 Comprehensive System Audit Report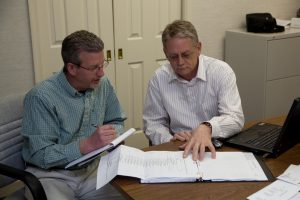 On-Site System Audit Review Meeting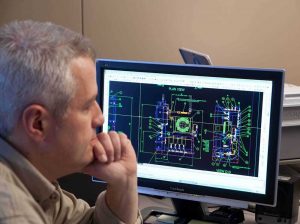 In-House Design & Engineering Services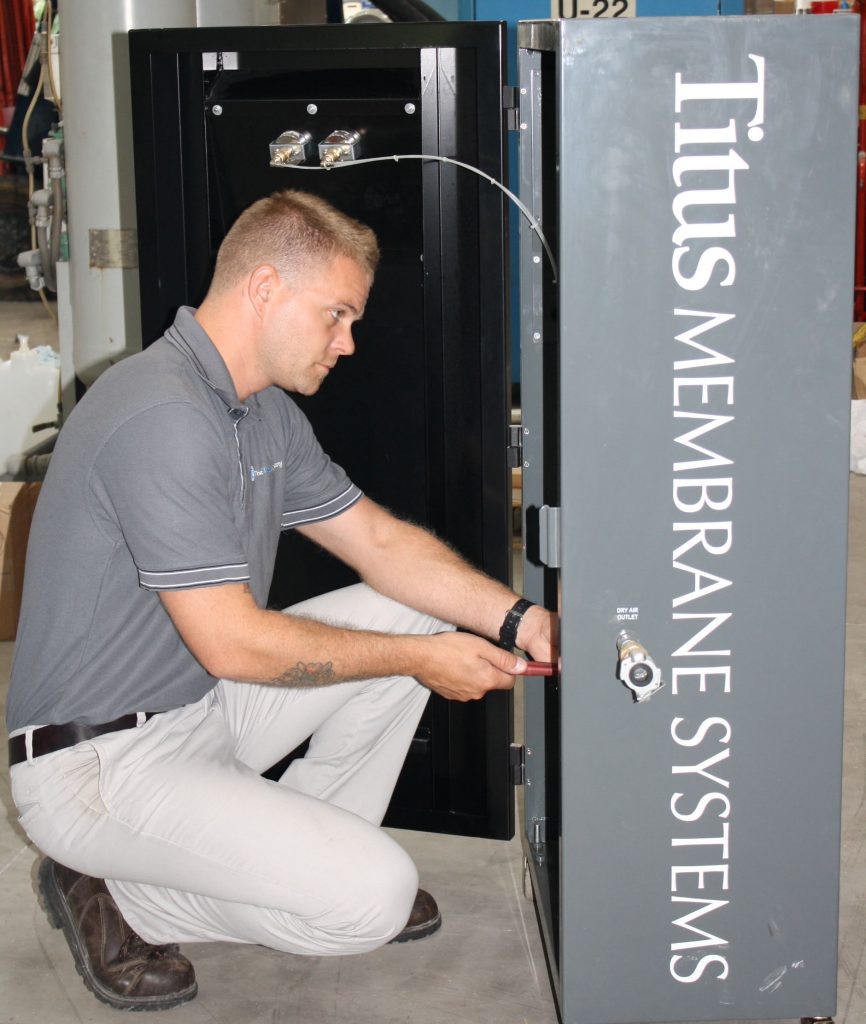 Fully Integrated Manufacturing
Phase 2 – System Design & Fabrication
Services offered:
Review of Dimensional & Orientation Limits
Outline Site Preparation Requirements
Review Utilities Available (Power, Water, etc)
Budget Analysis
Project Budget Review
Engineering Study Emphasizing Best-Fit Amongst Suppliers
Equipment Specification & Selection
System Layout
General Arrangement, Electrical & Flow Schematics
Development of Assembly Drawings
System Fabrication of Turnkey Solutions

Air & Gas Distribution Systems
PLC-Based Electrical Control Systems
Structural Assemblies
Specialty Packages
1. Facility Review
2. Design & Engineering (Concept to Fabrication)
Phase 3 – System Installation
Services offered:
Material Acquisition
Rigging Acquisition
Mechanical & Electrical Services
Heat Recovery Systems
Cooling Water Supply Systems
Equipment Start-Up & Shutdown
Set-Up & Calibration Procedures
Operational Guidelines
Safety Procedures
Troubleshooting Procedures
Routine Maintenance Procedures
1. Site Preparation
2. Equipment Placement & Installation
3. Start-Up & Commissioning
4. Instrumentation Programming & Calibration
5. Onsite Training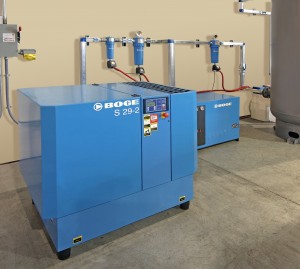 Complete On-Site Installation Services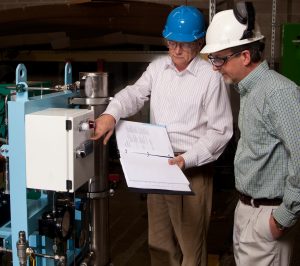 On-Site Start-Up & Training Services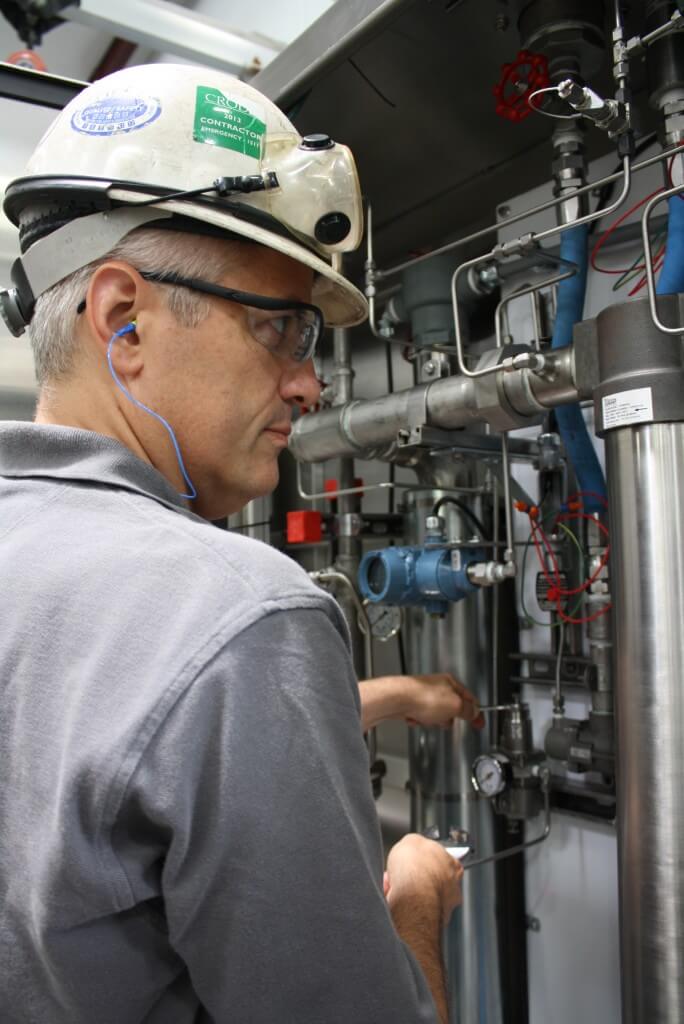 Comprehensive On-Site Service Programs
Phase 4 – System Maintenance
Services offered:
Periodic Scheduled Maintenance
Reduced Labor Rates
24/7 Emergency Service
On-Call Service Technicians
1. Preventative Maintenance Plans
2. Equipment Rental & Leasing Packages
3. Emergency Repair Services
4. Onsite Monitoring & Control
5. Compressor Rebuilding
6. Dryer Rebuilding
7. PLC-Based Control System Upgrades
8. Advanced System Training