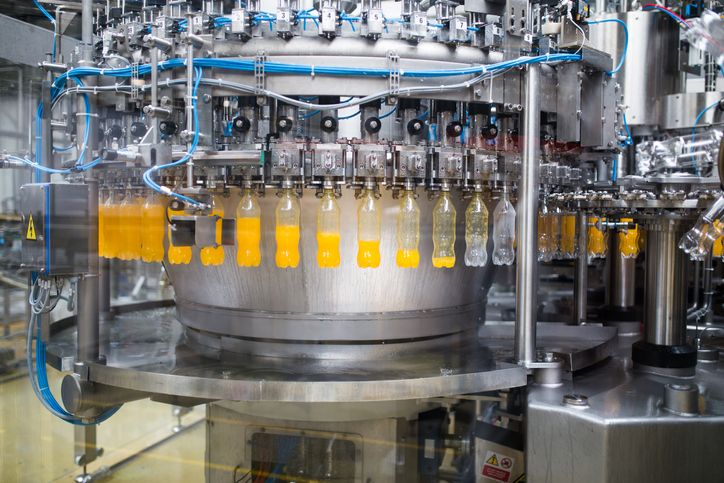 Compressed Air & Gas Equipment for Food and Beverage Applications
Standards for food and beverage manufacturing and distribution are tougher than ever. Food and beverage manufacturing equipment must work hand-in-hand with high-quality compressed air through reliable compressed air generation in order to meet those standards and function effectively.
When dealing with products that people will consume, high-purity air is an absolute must. This is why so many food and beverage companies use Fluid Aire Dynamics for compressed air distribution for their food and beverage applications.
Why Equipment Is Ideal for Food and Beverage Applications
The most useful products for food and beverage applications will usually be high-quality air compressors. Food and beverage manufacturers may want to opt for oil-free air compressors to protect the factory floor from oil contamination. Nitrogen gas generators can also prove quite useful in the food and beverage industry.
Air compressors for the food industry can be divided into three categories:
Contact system, which comes in direct contact with food.
Non-contact high-risk system, which is used for production but does not come in direct contact with food.
Non-contact low-risk system, which does not come into direct contact with food surfaces or products.
When using air compressors, it's important to identify potential contaminants or hazards and ensure compressed air requirements are met. Guidelines from the following regulatory organizations must be followed at all times:
U.S. Food and Drug Administration (FDA)
Safe Quality Food (SQF) Institute
Global Food Safety Initiative (GFSI)
Food Safety System Certification (FSSC)
International Organization for Standardization (ISO)
How Do Food and Beverage Companies Use Air Compressors and Nitrogen Gas Generators?
The uses of air compressors and nitrogen gas generators in the food and beverage business are myriad and include using high-pressure air for food filling machines to move products through the production line at high speed. This enables fluid pumps to move liquid products through the production line and even as air knives to cut and peel certain fruits or vegetables. Nitrogen gas generators filter out oxygen for use in the packaging process.
Clearly, air compressors are extremely useful in the operation of food and beverage machines, and Fluid Aire Dynamics has the right machines for your business whether you need oil-free machines, machines of a certain size or machines capable of operating at certain pressures. Our air compression system experts can help you narrow down which of these machines can best suit your facility's needs. Just contact us online anytime for additional information.
What Are the Benefits of Air Compressors in the Food and Beverage Industry?
Within the food and beverage industry, there are several beneficial applications for compressed air. Whether used for cleaning or the production chain, air compressors allow your company to experience increased reliability as well as lower operational and maintenance costs. Air compressors also deliver a more consistent look across all your products. For example, you can expect the filling in cakes or pastries to be applied evenly and liquids to be filled to the same levels.
With a food grade air compressor, your operations will be significantly streamlined as you efficiently:
Peel and cut fruits and vegetables or remove the shells from nuts
Sort and move products down a process line
Fill baked goods
Clean containers and fill them with products
Mix dry foods
Create packaging using blow-molding
Freeze products
In the beverage industry specifically, a food grade air compressor can assist with everything from the fermentation process to sealing and bottling to dispensing beverages. With increased bottling productivity, your business will be able to deliver consistent products at a faster rate.
Reliable Air Compression Products and Services for the Food and Beverage Industry
Food and beverage companies have very specific needs when it comes to air compression equipment. Budgets in food and beverage facilities are often very tight, but you cannot afford to cut corners when it comes to air purity and the quality of your air compressors.
Fluid Aire Dynamics understands this. We will analyze your system and find the right air compression products to meet your company's needs and budget. We are a turnkey solution that can install your products and continue to service them throughout their life, performing scheduled maintenance, emergency service and meeting any other needs you may have with respect to your air and gas systems.
Contact Fluid Aire Dynamics to Learn More About Food and Beverage Air Compressors
While based in Pennsylvania, Fluid Aire Dynamics is also proud to serve food and beverage companies throughout Northern Virginia, Maryland, Delaware and New Jersey. We're ready to provide you with the best air compression solutions for your food and beverage applications for your business right now. To find how, contact Fluid Aire Dynamics today.