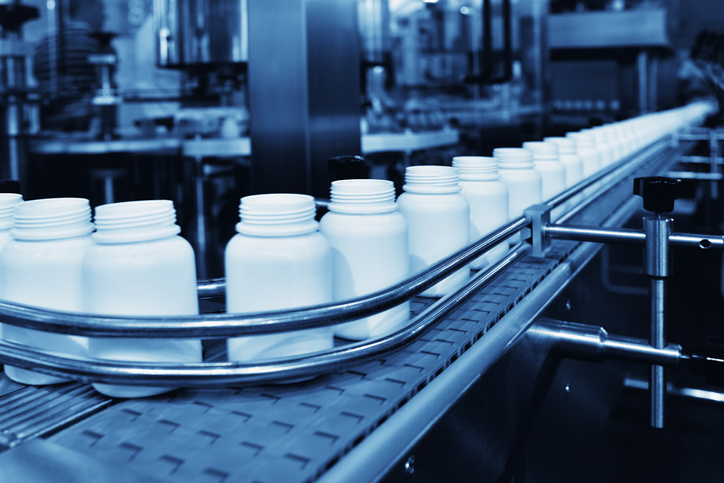 Nitrogen Gas Generation & Compressed Air Systems for Pharmaceutical Applications
Compressed air distribution is a requirement for pharmaceutical companies. Without high-purity air, it is easy for pharmaceutical products to become irreparably damaged during manufacture, storage or transit.
Which compressed air products your particular pharmaceutical company uses will depend on the particular products you manufacture or distribute, but Fluid Aire Dynamics is able to provide solutions for compressed air for pharmaceutical companies regardless of their specific compressed air generation system requirements.
What Equipment Do Pharmaceutical Companies Use?
Because pharmaceutical products are so sensitive, it is particularly vital that your commercial-grade air compressor work in a sterile environment, which means an oil-free air compressor is usually a necessity. Pharmaceutical companies can also frequently benefit from a high-quality nitrogen generation system as well as compressed air dryers.
Some important considerations for companies using pharmaceutical supplies include:
Size: The equipment must offer enough power to support demands while providing a physical size that fits well within the facility.
Efficiency: Reducing energy consumption is a worthwhile goal, and the right air compressor can help, especially if using an oil-free option.
Oil usage: To minimize contamination risks, pharmaceutical applications typically utilize oil-free models.
There are several different types of regulations that pharmaceutical production facilities must meet, whether it's as simple as ensuring no oil streaks appear or measuring precise percentages and ensuring air composition is within specified limits. These kinds of rules come from authorities like the Federal Drug Administration (FDA) and the European and U.S. Pharmacopoeias. Depending on the application, actual requirements can vary widely.
With all of that in mind, it's important to fully understand the regulations in place for a compressed air application. If the air will be used in or come in contact with medication or medical supplies, it must be completely free of germs, particles and other contaminants.
How Do Pharmaceutical Companies Use Air Compressors and Nitrogen Gas Generators?
The most common use of commercial-grade oil-free air compressors in pharmaceutical facilities is to clean and purify air to keep your pharmaceutical products sterile, clean, aerated and safe during manufacture, storage or moving. However, you may also use compressed air to control cylinders and valves that are part of pharmaceutical processing equipment, to operate fluid plumbing systems while minimizing explosion risk and to section off safe areas.
Some possible compressed air applications include:
Packaging: Bottles, tubes, vials and various types of packaging need to be clean and dry before use. These packages come into contact with the product, so the air used to clean them out must be completely dry and free of oil.
Manufacturing: Many points of the manufacturing process involve compressed air, such as mixing components, coating tablets and pressing products.
Filtering and water treatment: Compressed air can even help power filtration systems to ensure that anything used in or for the production of pharmaceuticals is clean and contaminant-free.
Nitrogen generators have a wide range of commercial pharmaceutical uses, such as inerting packaging and reducing oxidization problems that could occur. Nitrogen displaces oxygen and can therefore push it out of areas where oxygen would cause undesired reactions. As pharmaceutical equipment, air dryers similarly offer protection from unwanted reactions and contaminants. These machines are used for the safe removal of moisture and to keep air dry and sterile to protect your products.
Since the application options are vast, our technical experts at Fluid Aire Dynamics can work with you to find the right air compressor, as well as other air and gas system products needed to meet your requirements. Just call today and one of our friendly, knowledgeable air compression system pros will help you isolate the products you need for your pharmaceutical business.
What Are the Benefits of Air Compressors in the Pharmaceutical Industry?
Aside from making production possible, the right air compressor can provide a wide range of benefits to pharmaceutical supplies companies:
Reduced operational costs: Oil-free air compressors are some of the most efficient tools available, and they can help significantly reduce the costs of operation. Plus, compressed air systems are versatile, so they'll apply to many different areas of manufacturing.
Ensured cleanliness: To maintain compliance with health regulations, you need a machine you can trust. Our oil-free systems produce clean, contaminant-free air.
Trusted reliability: In the world of manufacturing, downtime is lost revenue, so your compressed air equipment needs to be reliable and consistently support your operation.
Lower maintenance: Similarly, high-maintenance machines can add to the downtime of your system. Oil-free air compressors have fewer required maintenance tasks, so you'll spend less time maintaining them and less money on the supplies.
Sustainability: No gasoline-powered equipment means you can reduce your usage of these fossil fuels and become more eco-friendly.
Reliable Air Compression Products and Services for the Pharmaceutical Industry
A pharmaceutical facility is a very delicate environment — you need air compressors, gas generators and dryers that are appropriate for that environment and provide oil-free, pure compressed air that will keep your machines moving and protect your product. That's why you need Fluid Aire Dynamics.
We don't stop at selling you a nitrogen generator or air compressor — we also provide a complete suite of services, including design, installation and maintenance, to make sure your air compressor products are serving your needs optimally today and far into the future. When you partner with Fluid Aire Dynamics, you can be confident you will get the help and support you need to get the best out of your air compression system.
To find out more about how we can serve your pharmaceutical equipment needs, connect with Fluid Aire Dynamics today.