Accessories
The Titus Company offers a wide range of accessory products that will compliment and optimize the efficiency of your compressed air or gas system. The Titus Company is your one-stop source for all your compressed air and gas system needs.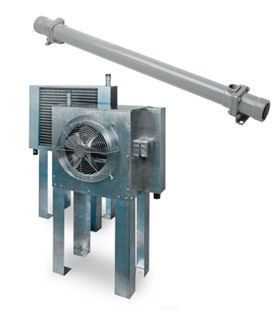 AKG – Air-cooled Aftercoolers (Available with Electric or Pneumatic Motors)
Belt Guard Series (35 to 100 SCFM)
CC Series (83 to 4800 SCFM)
AOC Series Air / Oil Coolers (5 to 350 HP)
ZEKS
SEP Series Air/Moisture Separators (127 to 900 SCFM)
Drains
The Titus Company offers a complete range of drains, from simple automatic float drains to timed electric drains to energy efficient no air loss drains. Whatever the condensate make-up or volume, Titus has a cost-effective solution.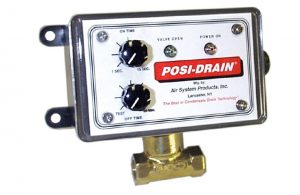 Air System Products
Timer Drains
Demand Drains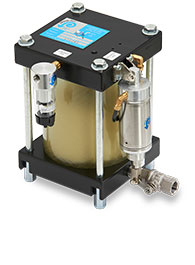 Drain-All
High Capacity Zero-Loss Drains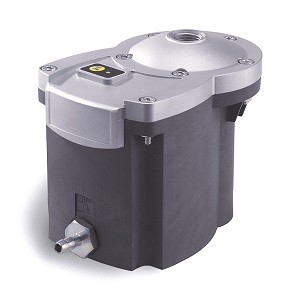 ZEKS
Timed Electric Drain
Motorized Ball Valves
Float Traps
High Pressure Stainless Steel Drains
Oil-Water Separators
With EPA regulations prohibiting the drainage of oily compressed air condensate into municipal sewer systems, The Titus Company offers several high-efficiency, reliable and cost-effective oil-water separation solutions for all your condensate management needs.
Modular Piping Systems
Compressed Air and Gas system efficiency can be dramatically influenced by the size and type of distribution system. With today's greater emphasis on energy management and green technologies, many industrial plants are switching from carbon steel and copper to smooth, non-corroding aluminum for their air and gas distribution. The Titus Company is proud to offer two of the best products available in modular, aluminum systems.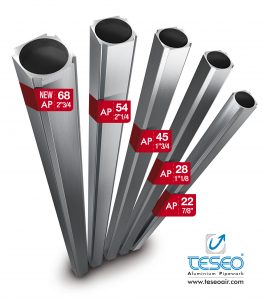 TESEO
Hollow Bar System (HBS) Series
(25mm/1" to 110mm/4")
Aluminum Pipework (AP) Series
(22 mm/¾" to 68mm/2½)
Air and Gas Receivers
For efficient compressor control and to assure adequate downstream pressure for all application processes, The Titus Company offers a wide range of air and gas receivers and storage tanks.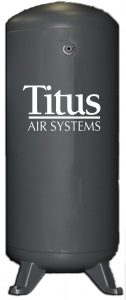 Penway
Horizontal (3 to 5000 Gallons)
Vertical (10 to 5000 Gallons)
Vacuum Receivers (60 to 400 Gallons)
Silvan / Steel Fab
Horizontal (12 to 1550 Gallons)
Vertical (12 to 5000 Gallons)
Mega Air Receivers ( 7500 to 60,000 Gallons)
Additional Equipment
Not content to offer just any product in a given category, The Titus Company carefully selects the manufacturers and brands that it represents. When it comes right down to it, the name on the box is not the one that most customers remember but rather the name of the company that sold it to them. As a result, the products that you will find in the product categories below are those that have proven to be reliable, efficient and cost effective for our customers and their critical application needs.
Select equipment category below for more information.