Fluid Chillers
A complete line of chillers including water-cooled and air-cooled are available through The Titus Company for applications including HVAC, plastics manufacturing, laser cutting, welding, wine & beverage, process cooling, MRI scanning equipment cooling, lube oil cooling and many others.   ½ ton to 500 ton systems are available with energy saving units available in ½ to 40 ton sizes.
General Air Products
Energy Saving Packaged Air Cooled Chillers
Semi-Hermetic Air or Water Cooled Chillers
Split Unit Air Cooled Chillers
Standard Water Cooled Chillers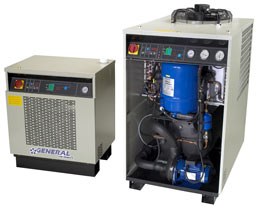 Air Fluid Coolers

When needing a liquid cooling source for equipment such as air compressors, hydraulic presses, welding machines and furnaces, contact The Titus Company regarding our line of closed-loop Air Fluid Coolers. The closed-loop design means that equipment is kept free of sludge, lime and other open system contaminants.
Heat Exchangers
A full line of heat exchangers is available to you through The Titus Company. From shell and tube to plate frame designs we can provide heat exchangers for air, oil, water, and most other liquid and gas streams.  Whatever the heat exchange application, we probably have a solution that fits.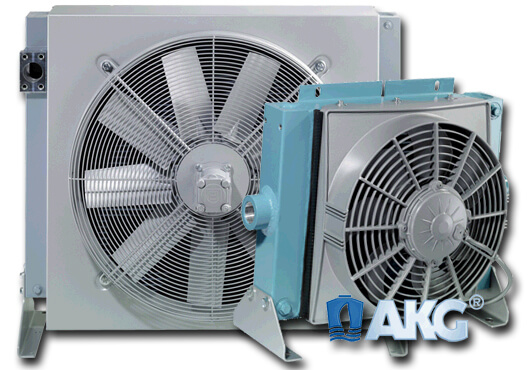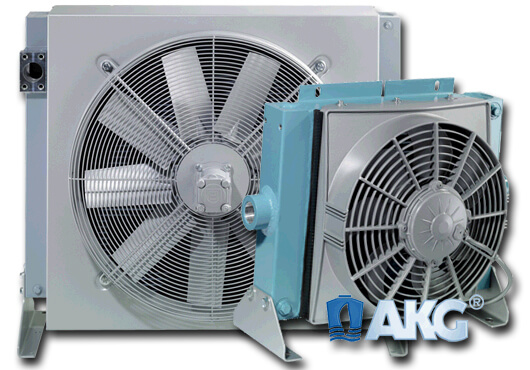 AKG
AC Series Air-cooled
Oil & Bypass Coolers
ACD Series Dirty Environment
Air-cooled Oil & Bypass Coolers
AKG/P Series Water-cooled Oil Coolers
C Series TEFC Motor Fan Driven Oil Coolers

General Air Products
Shell and Tube Heat Exchangers
Plate & Frame Heat Exchangers
Water-cooled Oil Coolers
Additional Equipment
Not content to offer just any product in a given category, The Titus Company carefully selects the manufacturers and brands that it represents. When it comes right down to it, the name on the box is not the one that most customers remember but rather the name of the company that sold it to them. As a result, the products that you will find in the product categories below are those that have proven to be reliable, efficient and cost-effective for our customers and their critical application needs.
Select equipment category below for more information.