Dust Collection Systems for Industrial Applications
If you have a production facility that manufactures almost anything, there is a good chance your process generates a lot of dust. If you do not have proper dust collection equipment, that dust can litter your facility, affect the quality of the air your workers breathe and increase your heating or cooling costs.
As part of our ongoing philosophy to bring value-added solutions to our industrial and commercial customers, Fluid Aire Dynamics has recently added the high-quality Dust Collection Systems from DustPipe to our product offering.  If your facility has a point-of-use or plant-wide need for dust collection, contact Fluid Aire Dynamics, your one-stop source for industrial process solutions.
DustPipe
Dust Collection Systems
Almost all manufacturing industries should be using dust collection equipment in their facilities, what varies is only the type of dust collection system you need. Do you need one that can run intermittently, that needs to run all day or something in between? Do you need your dust collection equipment to run on different schedules depending upon which processes are being performed in the facility and when? What are your discharge needs? Do you need to dispose of dust several times a day or just once?
At Fluid Aire Dynamics, we can understand your dust collection needs and help you plan the right dust collection strategy to meet those needs.
Bulk Material Handling Systems
Fluid Aire Dynamics can also help you with bulk material handling systems. Bulk material handling systems refers to equipment that helps you effectively move heaps of dry, powdery or granular goods. Businesses that need to rely on quality bulk material handling systems include the food and beverage industry, construction, agricultural and many more. Fluid Aire Dynamics can help you plan a bulk material handling equipment strategy that includes considerations such as the size of goods, bulk weight, particle mobility, moisture content and the possibility of corrosion.
Pollution Control Systems
Many industries require very specific pollution control systems when dealing with dust and debris in their air. These industries can include woodworking, metalworking, foundries, west machining, agriculture, food processing and more. The processes involved in manufacturing for these industries can generate mist, fumes, smoke and dust that can smell bad, contaminate equipment and be generally unhealthy. Great pollution control solutions are crucial.
Contact Fluid Aire Dynamics, and we will work with you to find the pollution control systems you need to effectively filter and clean your air for the safety of your workers, the optimal performance of machines in your facility and the quality of your products.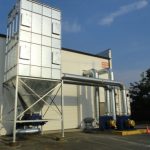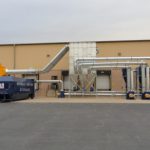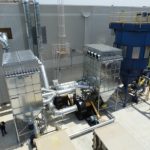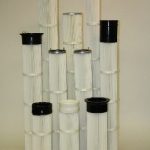 Additional Equipment
Not content to offer just any product in a given category, Fluid Aire Dynamics carefully selects the manufacturers and brands that it represents. When it comes right down to it, the name on the box is not the one that most customers remember but rather the name of the company that sold it to them. As a result, the products that you will find in the product categories below are those that have proven to be reliable, efficient and cost-effective for our customers and their critical application needs.
Select equipment category below for more information.