Energy Management Equipment for Industrial Applications
Inefficiency is the bane of any industrial process, especially when it comes to energy management. Industrial plants use a tremendous amount of energy with the automation, manufacturing machines and related equipment required to pump out products every day. One area where you may be losing a great deal of energy is with your compressed air & gas system. With energy management system solutions from Fluid Aire Dynamics, you have an opportunity to regain many of those lost energy costs and build a cleaner, more streamlined operation with a boosted bottom line.
Understanding that many compressed air & gas systems operate inefficiently, Fluid Aire Dynamics has augmented our standard product lines with controls and instrumentation that allow us to reduce the amount of horsepower required to satisfy customer flow and pressure requirements. These controls coupled with smart system design can significantly reduce your cost of operation.
Why Choose Fluid Aire Dynamics?
With more than 30 years in the industry, Fluid Aire Dynamics understands compressed air systems and related equipment better than virtually anyone. To learn more or place an order for compressed air control systems, call us or contact us online today.
In multiple compressor applications, significant energy savings may be possible by reducing on-line horsepower through sophisticated, customizable compressor control systems.  Fluid Aire Dynamics is in an excellent position to handle these applications by having a selection of three high-quality systems and in-house expertise in their selection and installation.
A critical part of making your air compressor more efficient is having the right compressor controls. We offer compressor controls suitable for brand-name air compression machines that a wide range of industries use, from companies in the pharmaceutical industry to petrochemical, automotive, food and beverage processing and many others.
Call us to have our trained experts install one of our custom compressor control systems for your compressed air machines. These systems allow you to have much greater control over the operation of your compressed air systems, meaning there is much less wasted air and wasted energy.
Fluid Aire Dynamics has sought out some of the best compressor control systems from some of the top brands in the business to better serve the needs of your company.
Contact us to make a purchase and have us install such highly-effective control systems as the Atlas Copco ES Series Compressor Central Control System, the BOGE Airtelligence Master Control System and the Sullivan-Palatek Metacenter Complete Compressed Air Management Systems. You can call us at 610.913.9100 for more information about any of these systems and how they may fit with your business needs.
ES Series Cutting-edge Central Control System for 2 to 30 Compressors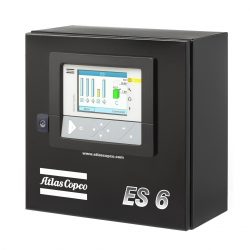 airtelligence Master Control for 2 to 16 Compressors
If you need to store compressed air at high pressure and deliver it consistently at low pressure at the appropriate time, let us install a quality compressed air pressure and flow controller for you. Compressed air storage and flow solutions are commonly found in the automotive industry but can be found in military applications, petrochemical industries and other areas, as well. The right pressure and flow controller can dramatically improve the effectiveness of your system, offering longer service life, a reduction in loss through air leakage, less waste and greater production efficiency.
Call Fluid Aire Dynamics today to order a ZEKS XpandAir Precision Pressure & Flow Controller. This is one of the best compressed air pressure and flow controllers in the market. We're happy to install it for you, so your system can start benefiting from it right away.
Installing a Pressure & Flow Controller in conjunction with suitable compressed air storage allows compressed air to be stored at a high pressure while delivering consistent, low-pressure air to the balance of the system resulting in significantly reduced energy waste, improved production efficiency and consistency, enhanced compressor efficiency and service life and reduced air leak loss.
You cannot know whether or not your production environment is working optimally without proper measurement. For adequate measurement and to make any necessary adjustments, you must have quality monitoring equipment, regardless of your industry. For the best brands in monitoring equipment manufacturing for compressed air data such as air pressure, temperature, flow, dew point and more, contact Fluid Aire Dynamics. We can link your monitoring equipment to features like communication and remote alarms, so you can act fast to correct any irregularities in your system.
No matter what parameter you want measured, Fluid Aire Dynamics has a monitor to do the job.  We use only top manufacturers to provide monitoring equipment for dew point, pressure, temperature, flow, oxygen, carbon monoxide, and many others.  Monitoring equipment can be equipped to include communication and local or remote alarm capabilities. Choose from our own Fluid Aire Dynamics Systems Customizable Integrated Resource IO Technology with Touchscreen Interface, or quality monitors like Neutronics 1100 Series and 7100 Series Oxygen Analyzers, Vaisala High Accuracy Dew Point Analyzers and VP Instruments High Accuracy Compressed Air Flow Meters.

Fluid Aire Dynamics Systems Air Compressor Monitoring Equipment
Integrated with Resource IO Technology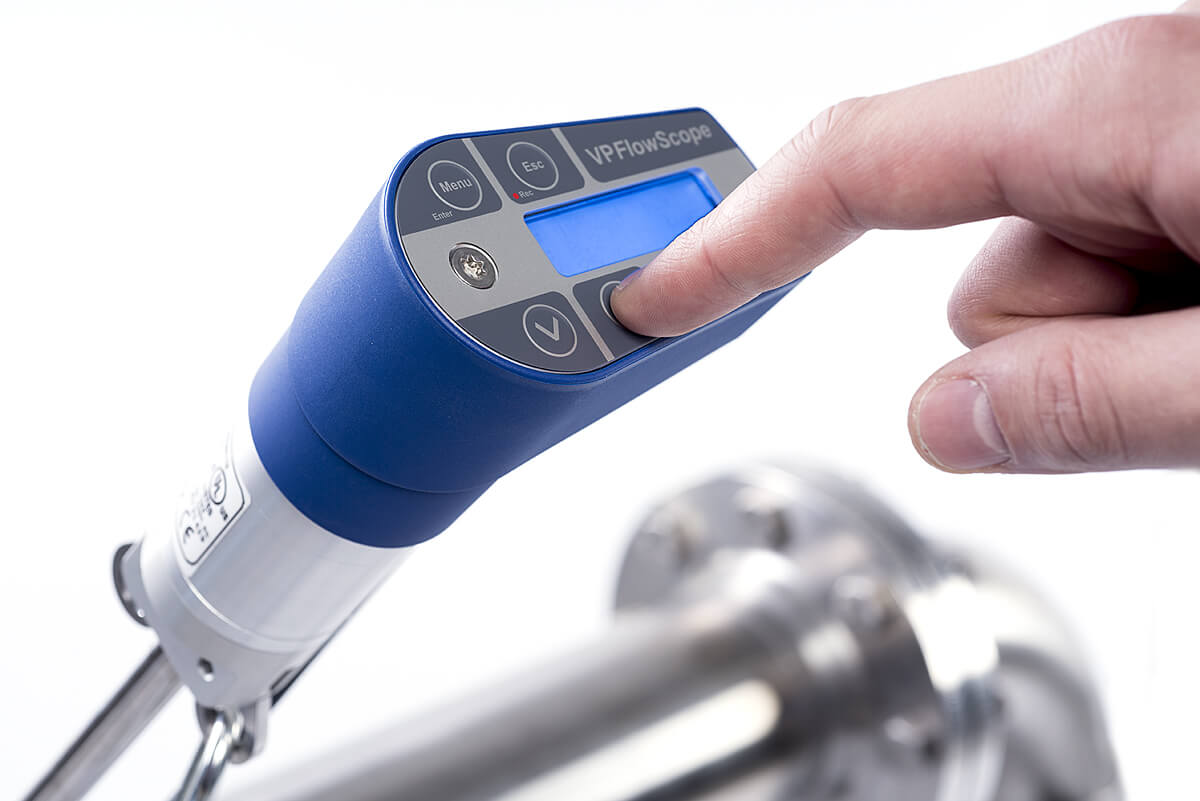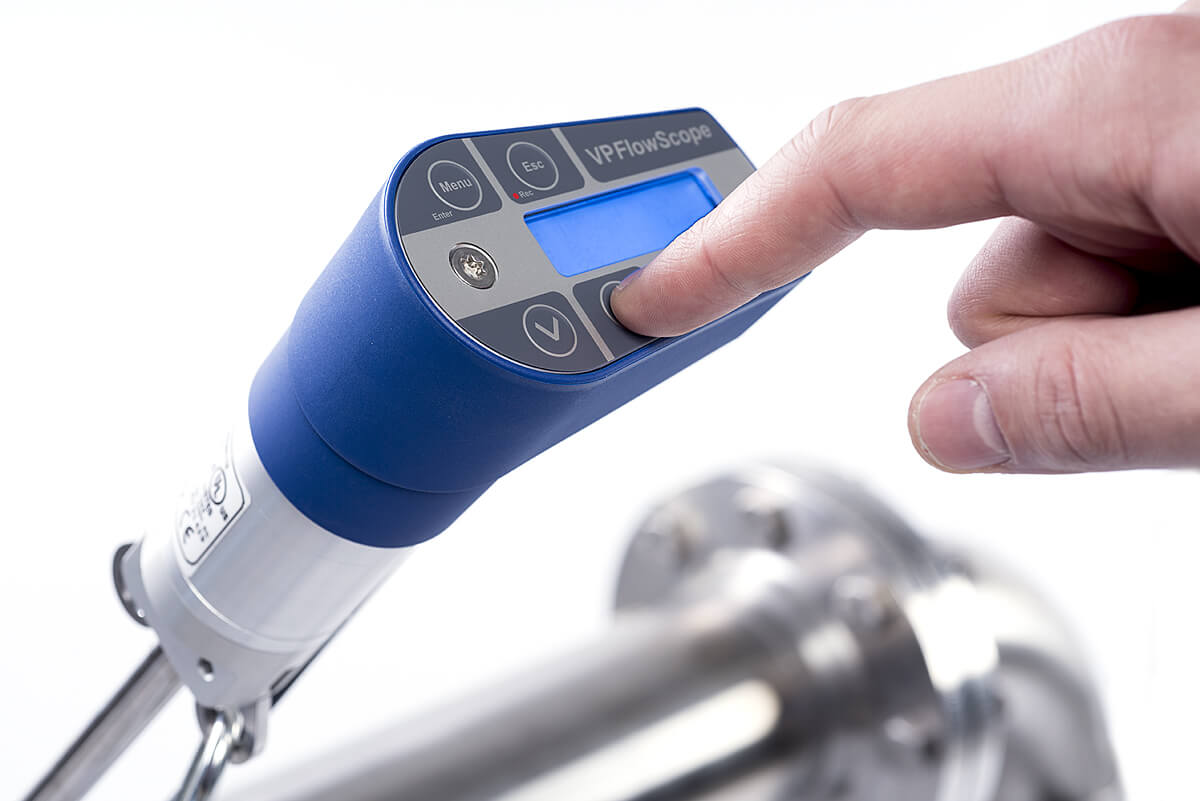 VP Instruments Air Flow Meters
High Accuracy VPFlowScope, Inline & Insertion Compressed
Air Flow Meters
Additional Equipment
Not content to offer just any product in a given category, Fluid Aire Dynamics carefully selects the manufacturers and brands that it represents. When it comes right down to it, the name on the box is not the one that most customers remember but rather the name of the company that sold it to them. As a result, the products that you will find in the product categories below are those that have proven to be reliable, efficient and cost effective for our customers and their critical application needs.
Select equipment category below for more information.