Pumps
The Titus Company is proud to offer a complete line of engineered pumps and pump products for the water, wastewater, commercial, municipal, energy and power industries.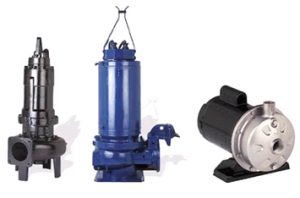 General Air Products / Ebara
CDU Series End Suction
Centrifugal Pumps (up to 3 HP)
2CDU Series 2-Stage End Suction
Centrifugal Pumps (up to 5 HP)
DWO Series Open Impeller End Suction Centrifugal Pumps (1.5 to 4 HP)
JEU Series Self-Priming Jet Pumps (up to 1.5 HP)
EVMU Series Vertical Multistage Pumps (up to 50 HP)
Pumping Stations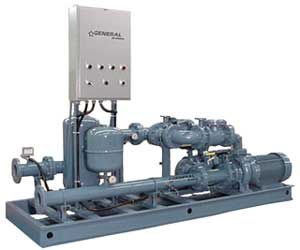 The Titus Company now offers customized Pumping Stations for virtually any industrial or commercial application. Contact us for more information.
Additional Equipment
Not content to offer just any product in a given category, The Titus Company carefully selects the manufacturers and brands that it represents. When it comes right down to it, the name on the box is not the one that most customers remember but rather the name of the company that sold it to them. As a result, the products that you will find in the product categories below are those that have proven to be reliable, efficient and cost-effective for our customers and their critical application needs.
Select equipment category below for more information.