CDR Pompe Plastic Magnetic Drive Centrifugal Pumps
In facilities that occasionally complete pumping operations of mostly clean, low-viscosity liquids, a magnetic drive pump made of plastic is an affordable, durable solution to meet your needs without paying for extra features you don't need. Most commonly, you'll find these plastic pumps in industries handling water treatment and processing, chemical processing and galvanizing. Thanks to the durability of these plastic and fluoroplastic options, they can safely manage even hazardous and corrosive liquids.
Fluid Aire Dynamics is here to ensure businesses on the central East Coast have the necessary tools to complete daily operations, including plastic centrifugal pumps using magnetic drive operation. The STN Series by CDR Pompe fits the bill perfectly, providing you with an affordable, powerful pump option that will keep your facility on track for years of low-duty use.
About the STN Series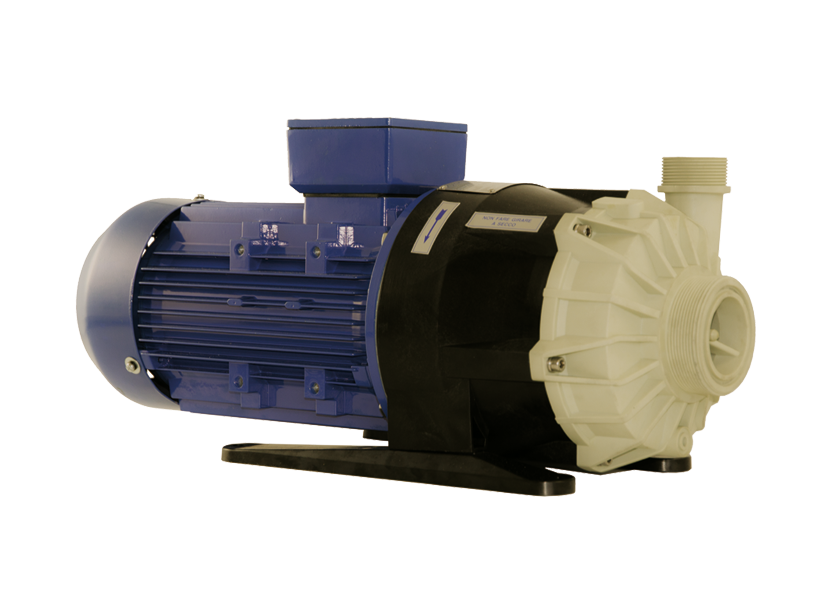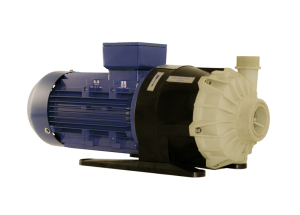 This compact horizontal centrifugal pump uses a close-coupled design with a closed impeller to transport your media. The flanges have a standard threaded execution for easy transmission. The maximum rated pressure for this pump at 20 C (68 F) is PN 6.
The construction of the STN series can use both fluoroplastic and plastic, both of which are extremely durable and resistant to chemical reactions, abrasion and corrosion. You'll find these types of plastic on the wetted parts:
PP-GF (Polypropylene-Glass filled)
ETFE (Ethylene tetrafluoroethylene)
CFR-ETFE (Carbon Fiber-filled Ethylene tetrafluoroethylene)
The STN Series features two models:
Standard execution with motor: This end-suction pump has an included motor and uses a back pull-out configuration for ease of maintenance.
Standard execution without motor: For this version, you'll need a separate standard motor to power the pump.
Magnetic Drive Operation
As the name suggests, a magnetic drive pump features permanent magnets as part of its drive system. When in operation, the force between these magnets allows the rotating motor shaft to turn the impeller without touching it. This operation keeps the parts from wearing against one another, extending the longevity of your pump. The shaft and impeller are separated by a component called the isolation shell, which prevents leaks and ensures the pump's contents are tightly controlled.
Other Design Elements
The STN Series was designed based on CDR Pompe's ETN Series. The ETN Series has a similar manufacturing process, albeit with metallic inserts for enhanced durability. The smaller models of the STN Series use the ETN's proven design to yield exceptional performance in lighter-duty applications.
This plastic mag drive pump's bearing brackets are made with AISI 316 stainless steel to offer top-tier reliability. This medical-grade material has a long life span even when working under extreme load and around harsh substances.
Pump Features
Every part of an STN Series pump is made with meticulous construction and advanced design features to provide a long service life and protect your pump while in operation. Notable components include the following:
Casing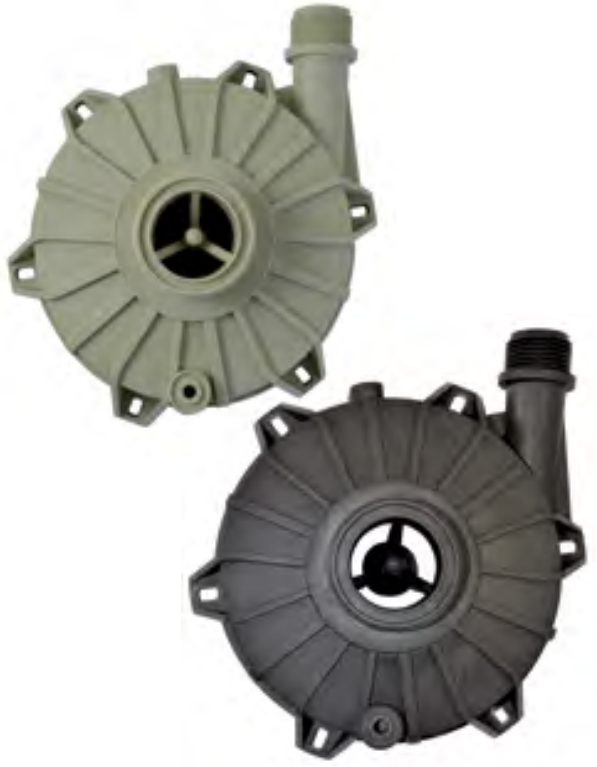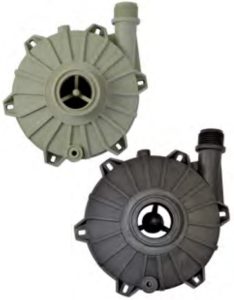 You'll have your choice between a PP-GF and CRF-ETFE material for your casing. The STN Series casing allows for fast, complete draining so the pump can dry out quickly and be ready for another operation sooner.
Isolation Shell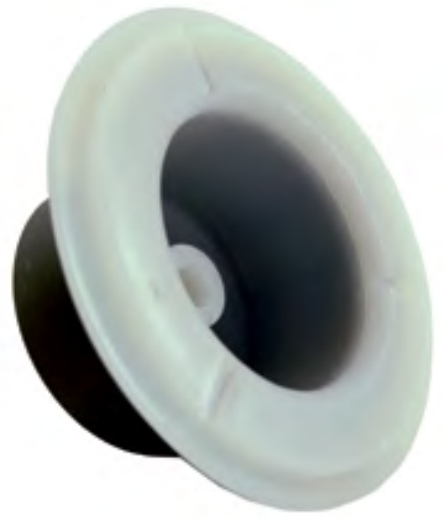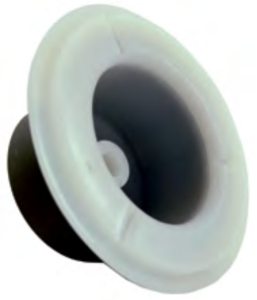 The non-metallic isolation shell allows the pump to perform without losses due to eddy currents. Typically, this isolation shell uses ETFE material with a polycarbonate can reinforcement. However, you can also request PP-GF construction for a solid 3-millimeter plastic layer.
Impeller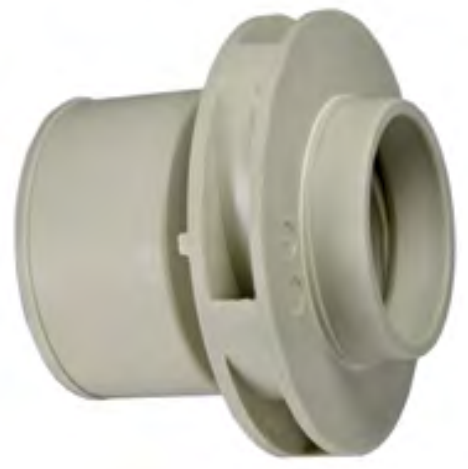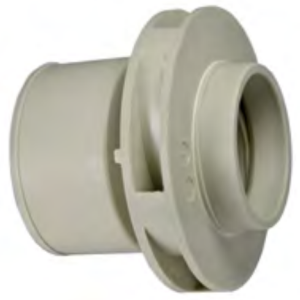 The impeller is designed to fit the inner magnet perfectly to eliminate the chance of misalignment. It's manufactured with standard back vanes to lessen axial thrust and pressure on the seal chamber and yield a longer life span.
Shaft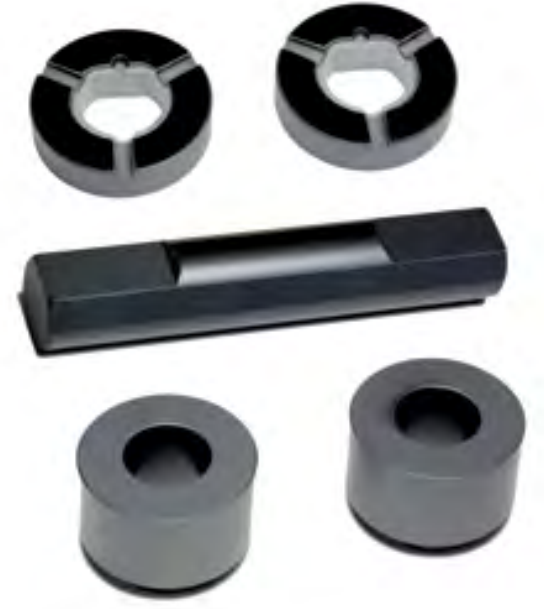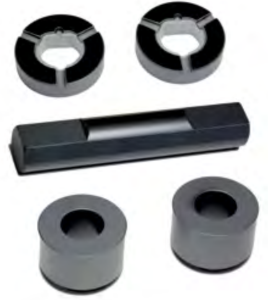 Depending on your preference, you can order a ceramic or SiC static shaft. The shaft receives support from the can and the lining suction cover, and the design of the rotating components allows for easy distribution of radial and axial loads.
3D View
The image below illustrates how these pieces come together and function as a whole, with emphasis on the following elements:
The magnets: Both the permanent outer and inner magnets use rare earth materials as coatings to protect them during extreme temperature-related operations. Another CDR Pompe-patented magnet keeps the pump stable while in use.
Execution style: Thanks to the pump's close-coupled execution style, you can connect an STN Series pump to any standard motor.
Structure: Solid ribs help the casing stay rigid and prevent contact with media within the pump, while the wetted pieces have chemically resistant plastic coatings for protection.
Self-containing design: The STN Series uses careful construction and a sealless design to provide complete containment for the substances within the pump. When you need to move valuable or potentially hazardous materials, a plastic mag drive centrifugal pump is the ideal solution for preventing leaks and maintaining safety in your facility.
Applications
If your facility is exploring options for a low-duty service pump, the STN Series is an excellent option. CDR Pompe gears its products toward chemical-related industries because they often have more stringent requirements than other sectors. At Fluid Aire Dynamics, we want customers in any line of work to be able to find the solutions they need, so we carry products that meet the highest standards for quality and safety.
The STN Series is a common choice for companies in the following industries:
Water and air treatment
Basic chemical processing
Clean-in-Place (CIP) operations
Galvanic operations
Explore More Centrifugal Pumps at Fluid Aire Dynamics
The STN Series is one of many CDR Pompe pumps Fluid Aire Dynamics has to offer. Whatever pump you choose for your operations, we'll be there from installation to replacement, including preventative maintenance and emergency repairs in between. We also offer these services for our full range of products, including dryers, decompressors, chillers, vacuums and gas generators.
Whatever equipment you're looking for, Fluid Aire Dynamics is here to help you increase your facility's efficiency and ensure you have what you need to do your best work. Our services span Pennsylvania, New York, New Jersey, Delaware, Maryland and Virginia, and we've partnered with clients in other regions as well. Our efficient pump lines are just the beginning of what we can do for you, so connect with us today to get started.
STN Series Technical Specifications
Performances 2900 rpm
Q max = 28 m3/h -> H max = 25 mcl
Electric Motors

0.75 kW (motor size 80) -> 4 kW (motor size 112)
Temperature range
• PP-GF : 0°C -> +60°C
• CFR-ETFE : -15°C -> +80°C
Allowable Pressure Range

• PP : from 6 bar (20°C) to 4 bar (60°C)
• CFR-ETFE : from 6 bar (20°C) to 4 bar (80°C)
Threaded Connections

• STN 30 (G2" X G1")
• STN 40 (G2"¾ X G1"½)
* as option : Flanges ISO 1092 PN16RF or ANSI 150 RF
Viscosity
1cSt min - 100 cSt max

Allowable Solids
Max concentration 2 % by weight / Max particle size 0,10 mm
STN 30/40 motor size 80/90
| Model | DNa | DNm | da | dm | a (mm) | L (mm) | Motor Frame |
| --- | --- | --- | --- | --- | --- | --- | --- |
| STN 30 | 40 | 20 | G 2'' | G 1'' | 60 | 370 | 80 / 90 B5 |
| STN 40 | 50 | 32 | G 2 3/4'' | G 1 1/2'' | 67 | 377 | 80 / 90 B5 |
STN 30/40 motor size 100/112
| Model | DNa | DNm | da | dm | a (mm) | b (mm) | h1 (mm) | L (mm) | f1 (mm) | m (mm) | n (mm) | Motor Frame |
| --- | --- | --- | --- | --- | --- | --- | --- | --- | --- | --- | --- | --- |
| STN 30 | 40 | 20 | G 2'' | G 1'' | 60 | 63 | 100 | 438 | 173 | 180 | 200 | 100 B3 / B14 |
| STN 30 | 40 | 20 | G 2'' | G 1'' | 60 | 70 | 112 | 443 | 173 | 190 | 240 | 112 B3 / B14 |
| STN 40 | 50 | 32 | G 2 -3/4'' | G 1-1/2'' | 67 | 63 | 100 | 443 | 173 | 180 | 200 | 100 B3 / B14 |
| STN 40 | 50 | 32 | G 2 -3/4'' | G 1-1/2'' | 67 | 70 | 112 | 450 | 173 | 190 | 240 | 112 B3 / B14 |
Product Catalogs & Spec Sheet Downloads