CDR Pompe Plastic Magnetic Drive Centrifugal Pumps
A plastic magnetic drive pump is a low-duty pump suitable to move acids and bases, hydroxide, brine, seawater and different kinds of salt in various concentrations and temperatures. The main applications for plastic mag drive pumps are the basic chemical processes, the galvanic industry, the cleaning circuits and the water treatment.
Inside a magnetic drive pump, the shaft doesn't drag directly the impeller, but the impeller is dragged by two permanent magnets (one internal and the other one external) which never come in contact with one another and move thanks to magnetic interaction. In between the two magnets, the space left is occupied by the isolation shell to avoid leakage.
STN Series – Plastic Magnetic Drive Centrifugal Pumps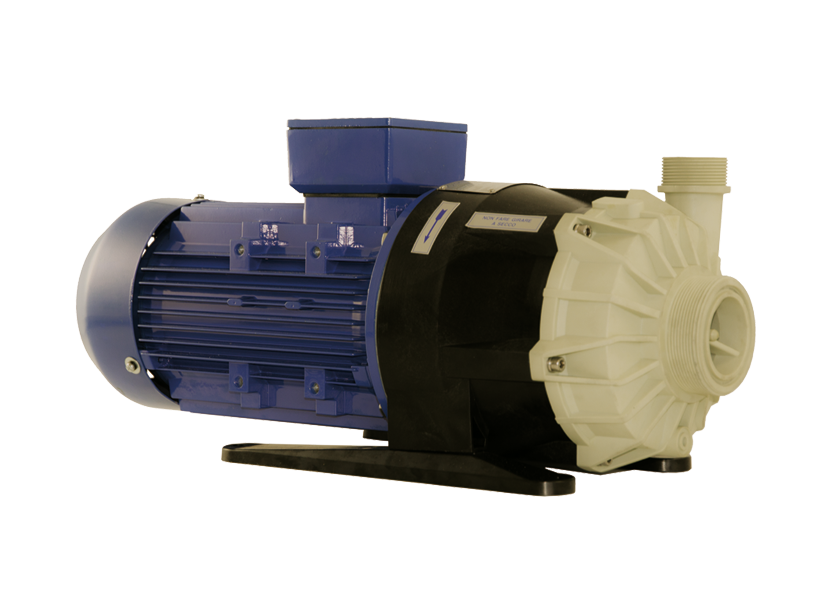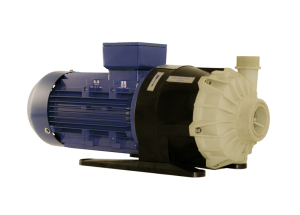 Compact, Plastic and Fluoroplastic Magnetic drive Horizontal Centrifugal pumps

Casing and Impeller Materials:

PP-GF (Polypropylene-Glass filled)

CFR-ETFE (Carbon Fiber-filled – Ethylene tetrafluoroethylene)

Close-coupled execution

Shaft Seal Type: Magnetic Drive

Impeller Type: closed

Flanges: threaded execution as a standard (flanged execution optional)
Maximum Rated Pressure at 20°C: PN 6
STN – Standard Execution with Motor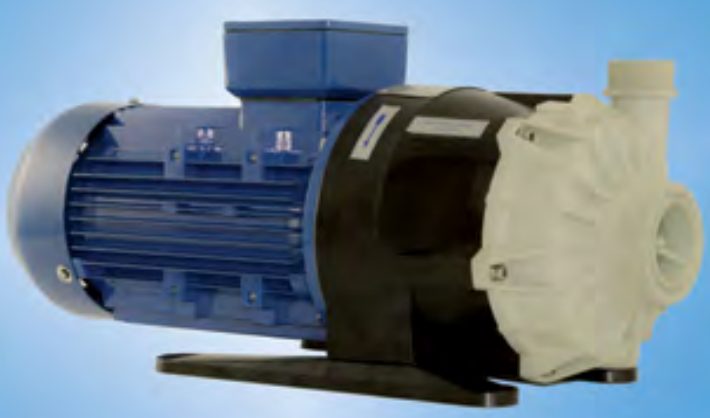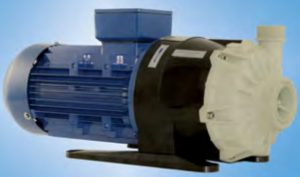 End suction pumps use the back pull-out principle and a strong bearing housing with flexible coupling
STN – Standard Execution without Motor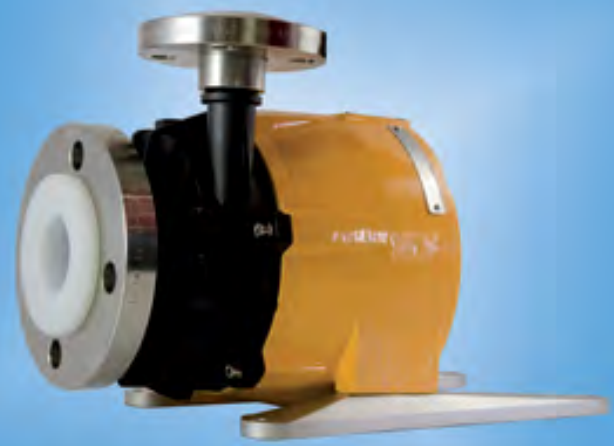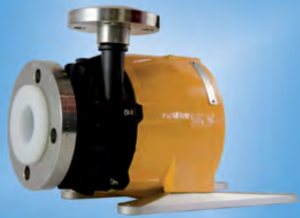 Close-coupled pumps are furnished with standard motors.
Magnetic Drive Concept
The synchronous drive configuration is based on an outer magnet ring assembly built to magnetically coupled with an inner magnet ring assembly. 
These two magnet rings are locked together by the flux of attracting magnet poles flowing through the containment isolation shell.
Versatility: 
 The STN offers a wide range of materials for the wetted parts:

PP-GF (Polypropylene-Glass filled)

ETFE (Ethylene tetrafluoroethylene)

CFR-ETFE (Carbon filled – Ethylene tetrafluoroethylene) – *only the casing        
Reliability: 
Suitable for handling corrosive, aggressive and hazardous liquids (low viscosity, clean or slightly contaminated) in chemical applications.
AISI 316:
On bare shaft execution, the pump is also equipped as a standard with a reliable oil-lubricated bearing bracket, especially developed to be suitable even under heavy-duty service.
Design: 
Made with a reliable quality as the ETN but designed for smaller applications or where the working conditions are less critical.
Features:
Casing: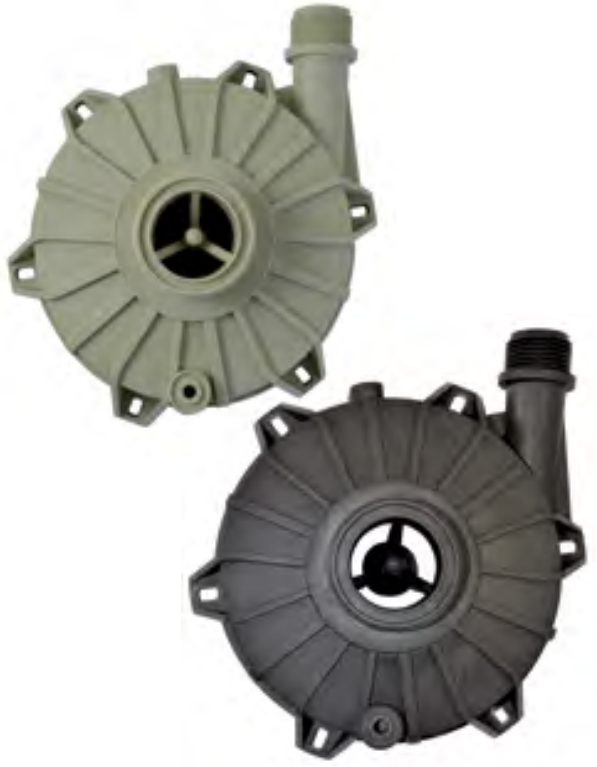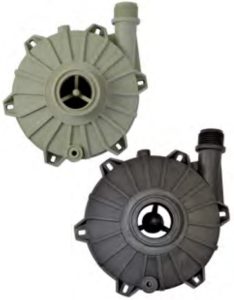 Available in CFR-ETFE and PP-GF execution

Standard casing drain for complete and fast draining of the casing
Isolation Shell: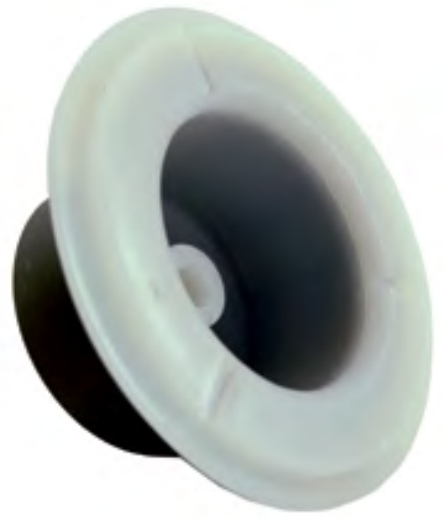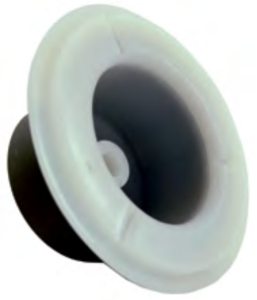 ETFE Non-metallic double Isolation Shell configuration on wet side, externally reinforced by a Polycarbonate can

As an alternative, it is available made by a solid 3 mm PP-GF layer

Zero Eddy Current Losses thanks to non-metallic execution
Impeller Assembly: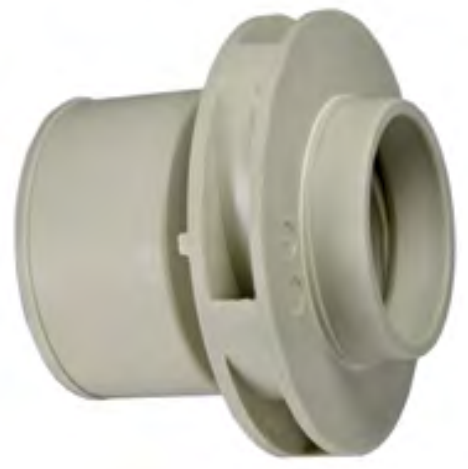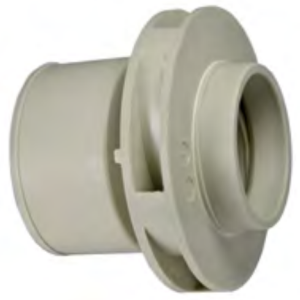 The integral design of the impeller and inner magnet prevents any misalignment problem, also reducing the production cost

Standard back vanes reduce axial thrust and seal chamber pressures to guarantee an extraordinary bearing and seal life.
Shaft: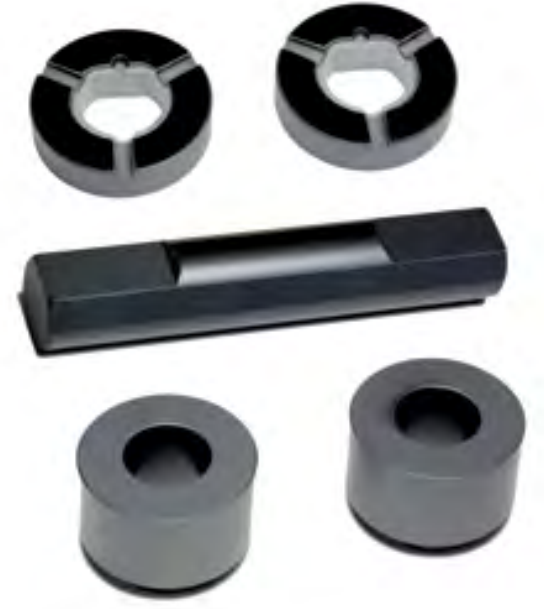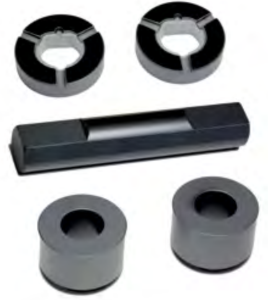 Axial and radial loads are well-distributed thanks to the highly reliable rotating parts design. The static shaft (SiC or Ceramic) is supported in the can and by the lining suction cover.
3D View:
Inner and Outer magnets are equipped with rare earth permanent magnets. Patented cage magnet attachment guarantees stability during the operation of the pump.

The STN Series are available in close-coupled execution, suitable to be coupled with standard electrical motors.

High chemical resistance employing a performing material as CFR-ETFE.

Alternative available materials for the Wetted parts: PP.

The casing's design is reinforced by a solid rib structure.

Sealless design: Total containment, essential for hazardous, aggressive or valuable products.
Applications:
Basic Chemical – Low Duty Service

Wastewater Treatment

Air Treatment

C.I.P.

Galvanic Industry
STN Series Technical Specifications
Performances 2900 rpm
Q max = 28 m3/h -> H max = 25 mcl
Electric Motors

0.75 kW (motor size 80) -> 4 kW (motor size 112)
Temperature range
• PP-GF : 0°C -> +60°C
• CFR-ETFE : -15°C -> +80°C
Allowable Pressure Range

• PP : from 6 bar (20°C) to 4 bar (60°C)
• CFR-ETFE : from 6 bar (20°C) to 4 bar (80°C)
Threaded Connections

• STN 30 (G2" X G1")
• STN 40 (G2"¾ X G1"½)
* as option : Flanges ISO 1092 PN16RF or ANSI 150 RF
Viscosity
1cSt min - 100 cSt max

Allowable Solids
Max concentration 2 % by weight / Max particle size 0,10 mm
STN 30/40 motor size 80/90
| Model | DNa | DNm | da | dm | a (mm) | L (mm) | Motor Frame |
| --- | --- | --- | --- | --- | --- | --- | --- |
| STN 30 | 40 | 20 | G 2'' | G 1'' | 60 | 370 | 80 / 90 B5 |
| STN 40 | 50 | 32 | G 2 3/4'' | G 1 1/2'' | 67 | 377 | 80 / 90 B5 |
STN 30/40 motor size 100/112
| Model | DNa | DNm | da | dm | a (mm) | b (mm) | h1 (mm) | L (mm) | f1 (mm) | m (mm) | n (mm) | Motor Frame |
| --- | --- | --- | --- | --- | --- | --- | --- | --- | --- | --- | --- | --- |
| STN 30 | 40 | 20 | G 2'' | G 1'' | 60 | 63 | 100 | 438 | 173 | 180 | 200 | 100 B3 / B14 |
| STN 30 | 40 | 20 | G 2'' | G 1'' | 60 | 70 | 112 | 443 | 173 | 190 | 240 | 112 B3 / B14 |
| STN 40 | 50 | 32 | G 2 -3/4'' | G 1-1/2'' | 67 | 63 | 100 | 443 | 173 | 180 | 200 | 100 B3 / B14 |
| STN 40 | 50 | 32 | G 2 -3/4'' | G 1-1/2'' | 67 | 70 | 112 | 450 | 173 | 190 | 240 | 112 B3 / B14 |
Product Catalogs & Spec Sheet Downloads