Temporary or Long Term Industrial Air Dryer Package Rentals
Plants and industrial manufacturers need compressed air dryers to maintain function at the facility. If you need a dryer on a short-term basis, Fluid Aire Dynamics can provide the rental package you need. We have a wide range of air dryers to choose from, including desiccant and refrigerated models. We offer superior products for industrial and manufacturing companies, specializing in the design, engineering, installation and maintenance of compressed air and gas systems.
If a natural disaster knocks out the dryers you own, you may need a new one quickly. If you have more notice, planning to receive a rental before scheduled downtime can help you avoid inefficiency in your facility. Work with Fluid Aire Dynamics to learn what type of air dryer is right for you and get the assistance you need from our knowledgeable team.
Rental Air Dryer Packages
We have a wide range of air dryers available to meet your needs. The right solution depends on your situation, and our knowledgeable professionals can gauge what you require. Air dryer types vary based on what agent the machine uses to dry the air. Some of our most popular compressed air dryer rentals include: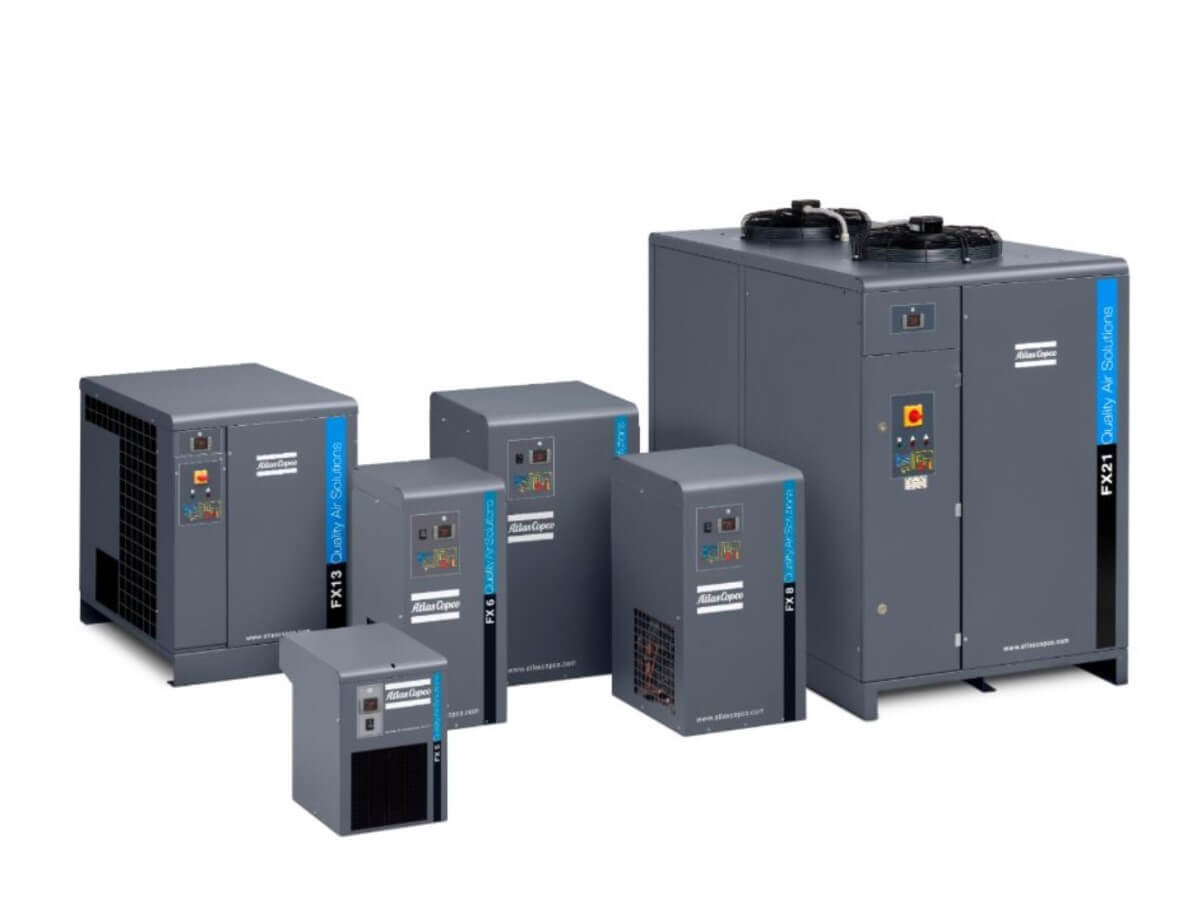 Refrigerated air dryers: These models cool the air and get rid of the water through condensation in the controlled, cold cylinder. They include twin heat exchangers that stop the air from condensing.
Membrane air dryers: These rentals have a cylinder filled with tiny, hollow fibers that can remove water vapor when it enters by collecting it through a membrane coating. They work without electricity, making them a popular choice.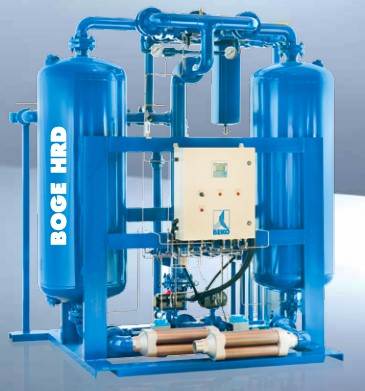 Desiccant air dryer: These dryers rely on porous desiccant that pulls in water through the pores. A small package of desiccants, such as silica gel or activated alumina, can collect a significant amount of water. Many of these dryers work without heat and perform well on ultra-dry compressed air.

Deliquescent dryers: These options include a pressure vessel with salt tablets that absorb the water vapor in the air as they dissolve. They offer simple drying without the use of electricity.
In addition, we offer specialty gas and liquid dryers, which focus on extracting liquids and gas from the air safely instead of removing water. You can also rent breathing air purifiers from Fluid Aire Dynamics that filter air and rely on activated carbon to remove impurities. These purifiers help your workers breathe easier.
Are you looking for another dryer that meets your immediate needs? We can still help. Fluid Aire Dynamics can source other air-drying rental equipment based on your situation. Contact us to tell us more about your facility's needs. You may benefit from a range of products that our experts can recommend.
How Air Dryers Work
In many industrial applications, moisture causes problems, damaging pneumatic systems, corroding metal parts or freezing inside a pipeline. Preventing moisture buildup can help eliminate these issues, which protects equipment and continues production. Plants use compressed air dryers to eliminate moisture through dehumidifying.
A compressed air dryer removes humid air from the environment and compresses it, increasing the air temperature. The water vapor then cools and leaves the unit. Still, air dryers can use other methods to separate water vapor from the air. Your choice will depend on your plant and what's most critical to your work.
Compressed air dryers come in a variety of types and sizes. What's more, you can find rentals suitable for onshore and offshore facilities.
Air Dryer Applications
Our customers use air dryers for many applications, including:
Industrial manufacturing.
Vapor recovery from petrochemical and other crude products.
Air for plants when a stoppage or electrical outage occurs.
Pneumatic tools for spray painting and powder coating.
Air conveying.
Pipeline work such as drying, testing or cleaning.
Glass or plastic molding.
Air processing in chemical and paper plants.
Soot blowing, sandblasting and instrument air.
You can also use rentals while waiting for new equipment deliveries or when budgetary needs demand a creative solution. They also work in emergencies. If your plant needs temporary extra capacity, rental air dryers can meet your needs.
Rental Air Dryers With Fluid Aire Dynamics
Products from Fluid Aire Dynamics improve your overall operations. Located in Pennsylvania, our air compressor sales and service experts provide preventative maintenance and emergency service in Maryland, Delaware, New Jersey and the Northern Virginia area. Contact us today to learn more about rental air dryers or find out about our other nitrogen generators and compressed air and gas equipment rentals.