Save Time and Money With Our Compression System Monitoring Service
Your company's air compressor is one of its biggest investments. Regular repair and maintenance of your system are essential, but it takes time to constantly check equipment and schedule technician services. And that's time you could spend on what you do best — contributing to the success of your business operations.
Instead of resolving unexpected problems as they occur, you can now maximize resources and save money with our Compression System Monitoring Service.
24/7 Remote Industrial Air Compressor Monitoring
Our remote monitoring service for air compressors eliminates the guesswork in repairing and maintaining equipment. We can monitor your air compression systems around the clock from our office. If an issue arises, we'll receive an alert and contact you right away. We'll then fix the problem before it becomes a serious setback, keeping your systems running at optimal efficiency and reliability.
Our on-call technicians will be at your service 24/7 in the event of an emergency or system breakdown. As a result, you can rest easy knowing your equipment will receive immediate attention from our team of product experts if anything goes wrong.
Our air compressor monitoring service can save you time and money. Here's how.
Cost Savings and Efficiency
Did you know that compression air systems in the United States waste $3.2 billion every year?
Our air compressor monitoring service will provide a comprehensive status report of your equipment, including pressure, temperature, hours in operation and alarm status. We'll track your system's energy consumption and how the compressors are functioning, helping you cut operational costs. The result is that you'll have greater control over your machines and peace of mind that your system is running at peak energy efficiency during all working hours.
Reduce System Downtime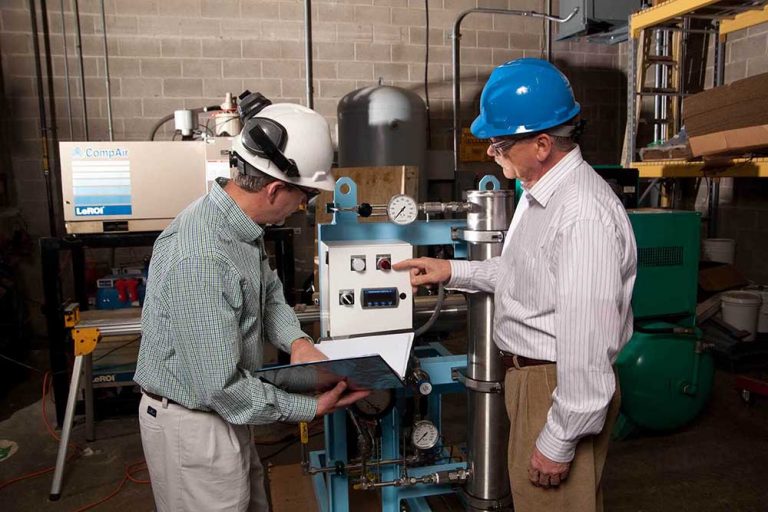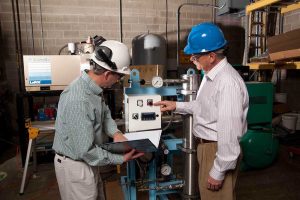 Equipment issues can occur at any time, creating delays and expensive downtime until a service technician can resolve the problem. But what if you always knew your system was operating efficiently?
Remote air compressor monitoring will give you more control over the status of your system. Using it, you'll always know what maintenance is needed and can make adjustments before they become major issues. With real-time data, you can create a preventative maintenance plan that maximizes resources and minimizes the risk of breakdown.
Our Compression System Monitoring Service provides an extra layer of support to reduce system downtime. Now you can focus less on equipment snags and more on achieving your company's goals.
Have Peace of Mind With 24/7 Air Compressor Monitoring
Fluid Aire Dynamics has provided compressed air and gas products and services for nearly 30 years. We're proud to serve a wide range of clients, including Fortune 500 companies and local businesses in Pennsylvania, Delaware, New Jersey, New York, Maryland and Virginia. If you're located in another area, feel free to contact us so that we can create the right plan to serve you.
Ready to speak with our team? Receive a free quote by completing our contact form or giving us a call at 610-913-9100.