Delaware Air Compressor Products and Services
Finding a good air compressor company in Delaware can be a challenge, which is why The Titus Company makes it easy. We serve not only Pennsylvania but also other states throughout the East Coast and beyond, including Delaware. Whether you need a new air compressor, a new air dryer, an air filtration system or air compressor installation or maintenance in Delaware, you can always count on The Titus Company to come to the rescue.
Air Compressor Products for Sale in Delaware
If you need an air compressor in Delaware, you have to be sure you get the right one for your business. That's why you need Titus. We have high-pressure reciprocating compressors for industries that need high-pressure air or gas, oil-free reciprocating compressors for when you can't have oil introduced into your work atmosphere as well as standard industrial, commercial and construction-grade air compressors for your business.
We also have all types of air dryers to meet your company's needs, whether you require a cycling refrigerated dryer, a non-cycling refrigerated dryer, a desiccant dryer, a membrane dryer, a natural gas or liquid dryer or some combination of these solutions.
Get in touch with us, and we'll be happy to help you find the right air compressor or air dryer, industrial gas generators — including both membrane nitrogen generators and PSA gas generators — air filtration systems, our own Titus system or air filters from brands like Zeks, Beko and Hankison. You can also rely on us for any other air-compressor-related products or accessories you need.
Air Compressor Services in Delaware
Making sure your air compressors and related products are working properly is a priority at The Titus Company, which is why you can call us any time your company in Delaware is having air compressor issues. We operate according to a 4-Phase process that's designed to make sure you always get the best out of your air compressor system.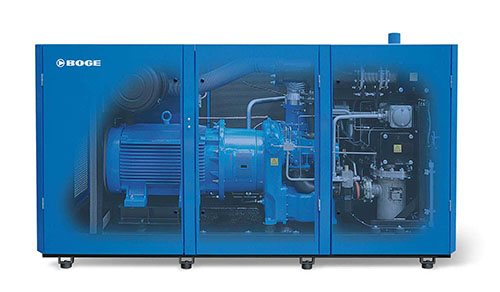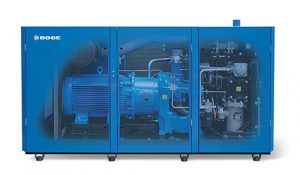 It starts with our system analysis. Depending on how sophisticated your air compressor system is and what your goals are, you may opt for an informal air system review or a more in-depth comprehensive air system audit. Whichever you choose, we'll meet with you to itemize challenges and outline objectives, then move forward with data collection and analysis.
Phase 2 is our system design and fabrication services. We can develop the right solution to any identified problem with a budget-friendly, turnkey approach that can include a review of dimensional and orientation limits, a budget review, system layout information, general arrangement schematics and whatever else is required.
The next level of services is our system installation services. We can install your air compression system so that it's optimally positioned to meet your goals, with services such as material and rigging acquisition, mechanical and electrical work, operational guidelines and much more.
Our final phase is system maintenance. No matter where you are with your air compression system, our maintenance specialists can make sure it's running optimally and root out any potential issues around the corner that might require repair or slow your system down. Our regularly scheduled preventative maintenance plan can make sure your system is always running first-rate.
Contact Us for Air Compressor Products and Services in Delaware
Your search for a great air compressor company to serve your business is over. For the best in air compressor and related products and services, contact us today.
Our Delaware Mailing Address:
4142 Ogletown-Stanton Rd.
Newark, DE 19713