Maryland Air Compressor Products and Services
If you're in need of an air compressor, air dryer or related product or service in Maryland, look to the company that has been helping businesses all throughout Pennsylvania, Delaware, New Jersey and Maryland for years with their air compressor needs. Fluid Aire Dynamics has an unmatched record of quality and service going back 30 years, and we're more than well-equipped to handle the air compressor requirements of your company in Maryland.
Air Compressor Products for Sale in Maryland
We've supplied a number of businesses with high-quality air compressors and related products in Maryland. From military & defense to pharmaceutical, manufacturing and more, we're sure to have the perfect air compressor to suit you.
Rely on Fluid Aire Dynamics for lubricated compressors, oil-free reciprocating and rotary screw compressors, high-pressure reciprocating compressors and more. If you're not sure which type is the right fit for your business, reach out to us, and one of our quality experts will help you narrow it down.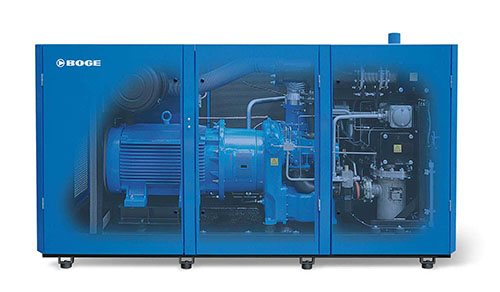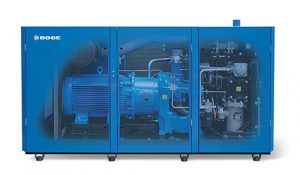 We're equally prepared to equip your Maryland business with the right air dryer. We have every kind of commercial air dryer you might need, including membrane dryers, desiccant dryers, natural gas and liquid dryers as well as standard cycling and non-cycling refrigerated dryers.
Other air-compressor-related products that we can supply for your business in Maryland include industrial membrane nitrogen generators, Pressure Swing Adsorption nitrogen and oxygen generators and air filtration systems.
Air Compressor Services in Maryland
When you have Fluid Aire Dynamics as your partner, you never have to worry about the proper and effective functioning of your air compressor equipment in Maryland. We offer a 4-Phase approach to air compressor service.
Phase 1 is your system analysis, which can be either a basic or comprehensive look at your air system. We collect data on your air uses and needs, examine your existing equipment and generate recommendations on how to implement a more effective air compression system.
Phase 2 is system design and fabrication. Once we know what you need, we'll put together a design for your compression system. This phase can include a review of dimensional and orientation limits, a look at available utilities, a budget analysis, general arrangement, electrical and flow schematics and much more.
Phase 3 is where we can put it all together with the installation of your air compressor system. Our technicians have all the tools, parts and knowledge needed to get your new system quickly in place and working right.
Phase 4 comes in when you have the right air compressor system for your Maryland business. Here's where we make sure it stays working right. We'll examine your system and find any potential problems before they turn into big repair bills. We'll make sure your system is working optimally and give you tips along the way on making sure it stays in the perfect condition.
Contact Fluid Aire Dynamics for Air Compressor Products and Service in Maryland
If you've been concerned that you don't have the right resources for a successful air compressor system in Maryland, it's time to talk to us at Fluid Aire Dynamics. We're ready to fulfill your Maryland business air compressor needs, so contact us now.