Compressed Air and Gas System Sales & Services
We employ a unique 4 Phase approach to servicing our customers' needs. This approach encompasses everything from initial analysis and consultation, system design, build and installation to on-going maintenance and repair. Our mantra is "From Good Data Comes Good Solutions." Find out how Fluid Aire Dynamics brings leading-edge technology and a good old-fashioned work ethic to solve your compressed air and gas system problems.
Learn more about each phase by viewing these videos, or review the information below.
System Maintenance & Repair
System Design & Installation
The goal of Fluid Aire Dynamics is not merely to sell you compressed air systems, but to also make sure you get the maximum use of those systems by providing services like a complete compressed air system analysis. We know that compressed air can be a vital but costly expense for your operation and we offer a quality air system review to verify that you are getting the most out of your system.
A regular air system audit can save you significantly in the long run when it comes to your air compressor system.
The focus of this air system review is to identify challenges within your system, establish what is working and what isn't, and what your specific concerns are. Depending upon the severity of those concerns, we may recommend an informal air system review or a more comprehensive air system audit.
Services offered:
Option 1 – Informal Air System Review
The Informal System Review is conducted largely by plant personnel with some assistance from Fluid Aire Dynamics. In this review process, we provide:
An Initial Meeting to Itemize Challenges & Outline Review Objectives
Data Collection Forms to Document:

Compressed Air Uses & Requirements
Critical Pressures & Intermittent Demand Events
Existing Compressed Air Equipment (Generation, Treatment, Distribution & Point of Use)

Projections for Future Compressed Air Use
Rental Data Collection Equipment
Data Analysis
System Recommendations & Implementation Strategy
Option 2 – Comprehensive Air System Audit
The Comprehensive Air System Audit is conducted largely by Titus personnel with only limited assistance from your staff. In this more formal process, we perform:
An Initial Meeting to Itemize Challenges & Outline Audit Objectives
Data Collection:

Compressed Air Uses & Requirements
Critical Pressures & Intermittent Demand Events
Existing Compressed Air Equipment (Generation, Treatment, Distribution & Point of Use)
Projections for Future Compressed Air Use

Data Collection Equipment Set-Up, Monitoring & Retrieval
Data Analysis
Energy Evaluation – Savings & Environmental Sustainability
Complete Audit Report with System Recommendations
Implementation Strategy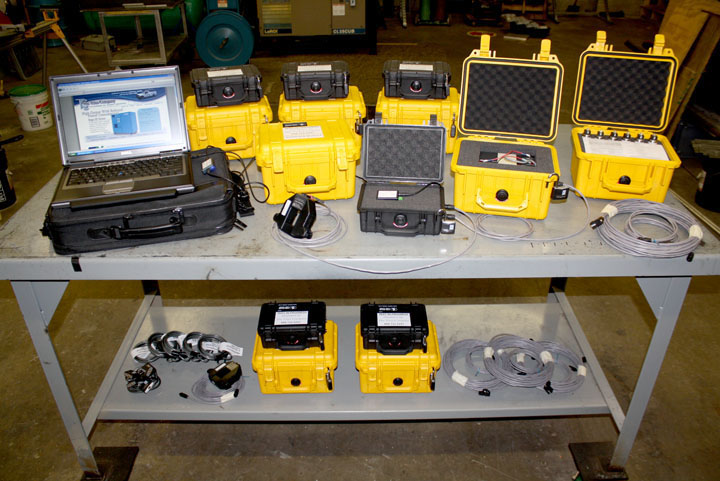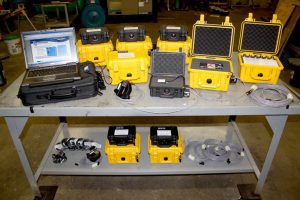 Monitoring & Data Logging Equipment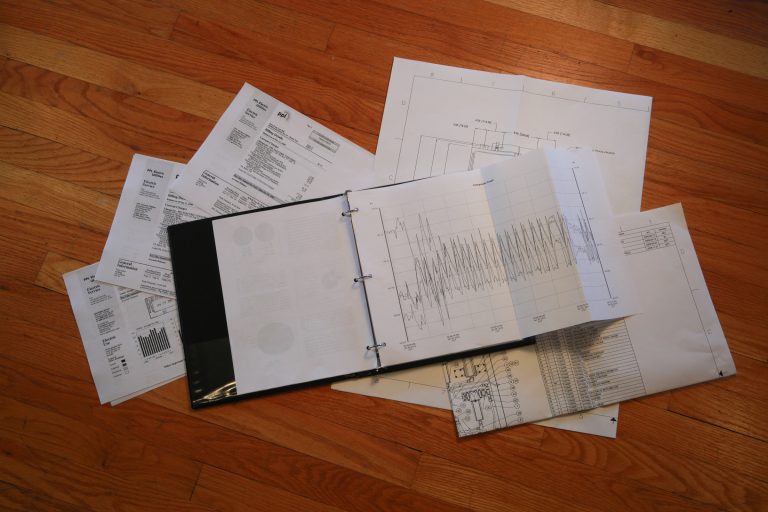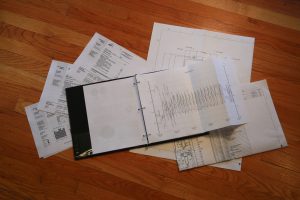 Comprehensive System Audit Report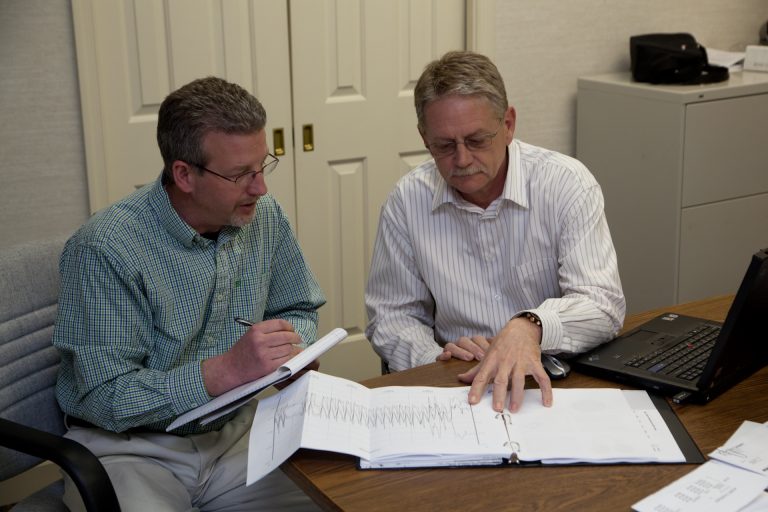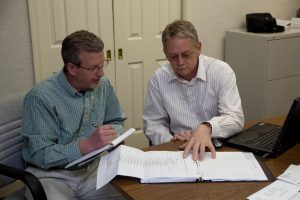 On-Site System Audit Review Meeting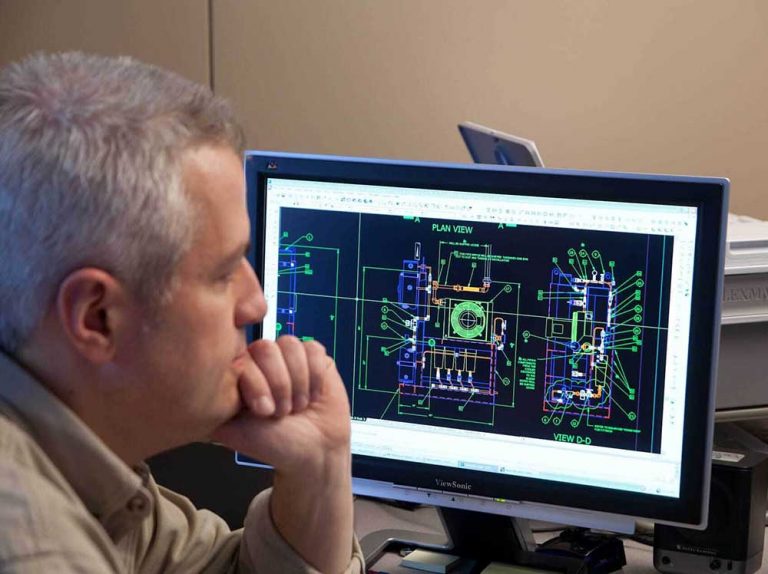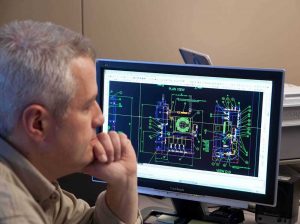 In-House Design & Engineering Services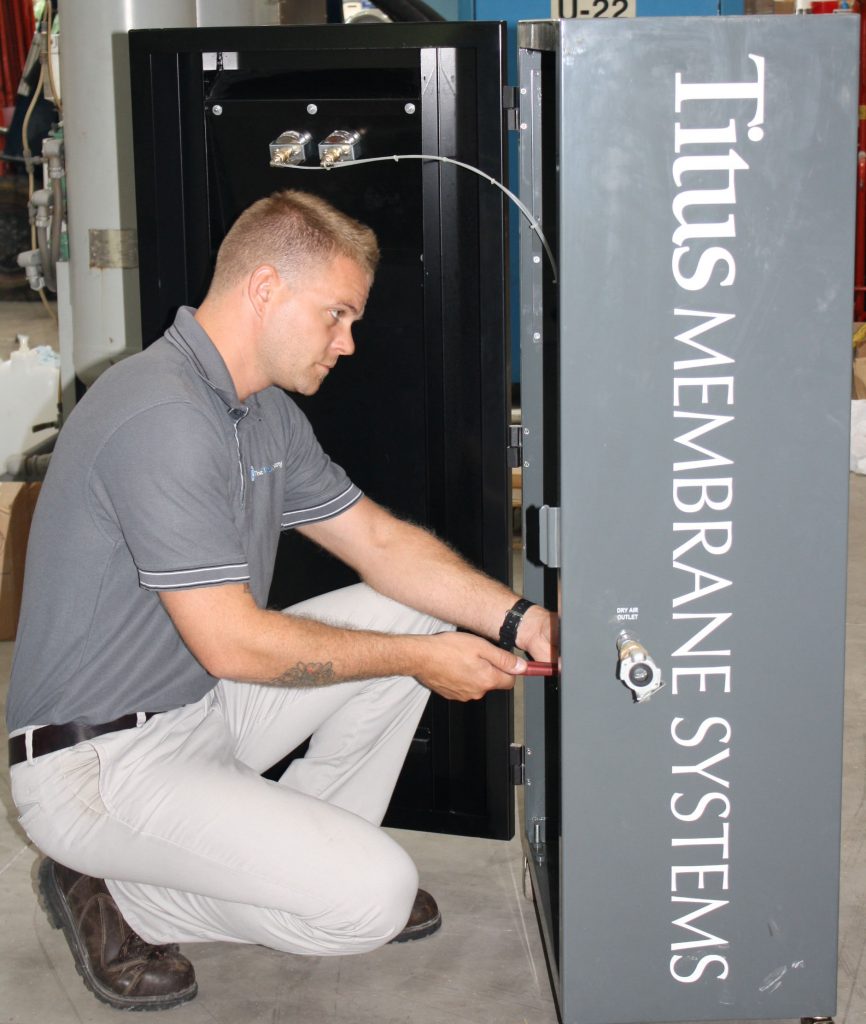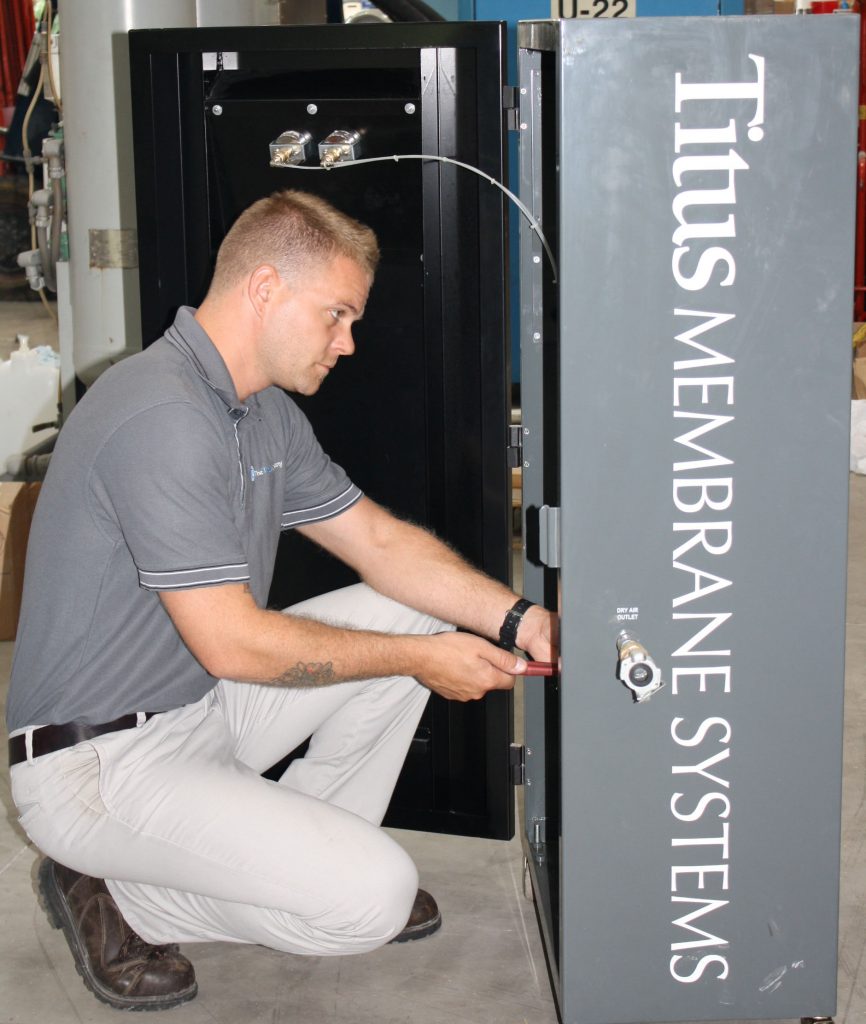 Fully Integrated Manufacturing
After Phase 1 analysis, the next step is to design and fabricate a system solution to resolve any of the problems we have identified and to prevent such problems from creating issues for you in the future. We offer a budget-friendly, turnkey approach to your air compressor system needs. Our start-to-finish control over your system design allows us to generate an optimal solution to fit your company's budgetary requirements.
Services offered:
Review of Dimensional & Orientation Limits
Outline Site Preparation Requirements
Review Utilities Available (Power, Water, etc)
Budget Analysis
Project Budget Review
Engineering Study Emphasizing Best-Fit Amongst Suppliers
Equipment Specification & Selection
System Layout
General Arrangement, Electrical & Flow Schematics
Development of Assembly Drawings
System Fabrication of Turnkey Solutions

Air & Gas Distribution Systems
PLC-Based Electrical Control Systems
Structural Assemblies
Specialty Packages
1. Facility Review
2. Design & Engineering (Concept to Fabrication)
We have highly trained system installation technicians who will come to your facility in trucks loaded with all of the state-of-the-art tools and parts we need to install your air compression system quickly and efficiently so that it works just as designed. Our on-site installation services include site preparation, equipment placement and piping systems.
No matter the level of expertise your staff has with these systems, you can be confident in a stress-free installation from start to finish thanks to our skilled air compressor service technicians.
Services offered:
Material Acquisition
Rigging Acquisition
Mechanical & Electrical Services
Heat Recovery Systems
Cooling Water Supply Systems
Equipment Start-Up & Shutdown
Set-Up & Calibration Procedures
Operational Guidelines
Safety Procedures
Troubleshooting Procedures
Routine Maintenance Procedures
1. Site Preparation
2. Equipment Placement & Installation
3. Start-Up & Commissioning
4. Instrumentation Programming & Calibration
5. Onsite Training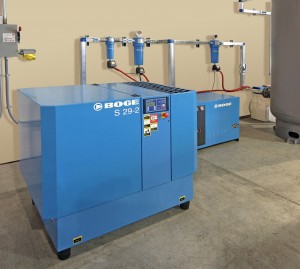 Complete On-Site Installation Services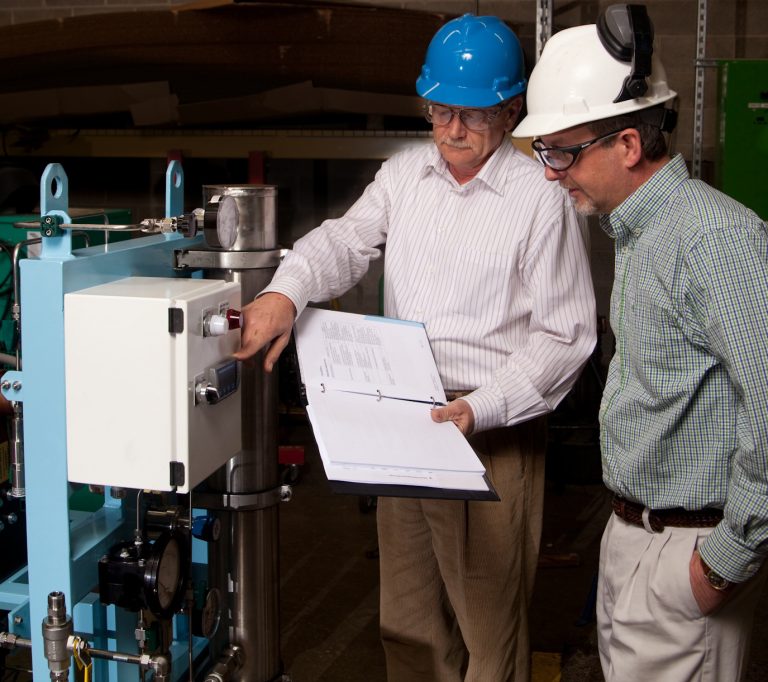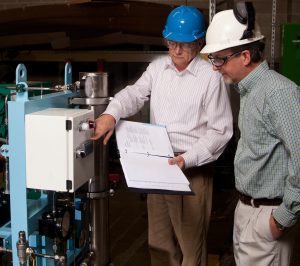 On-Site Start-Up & Training Services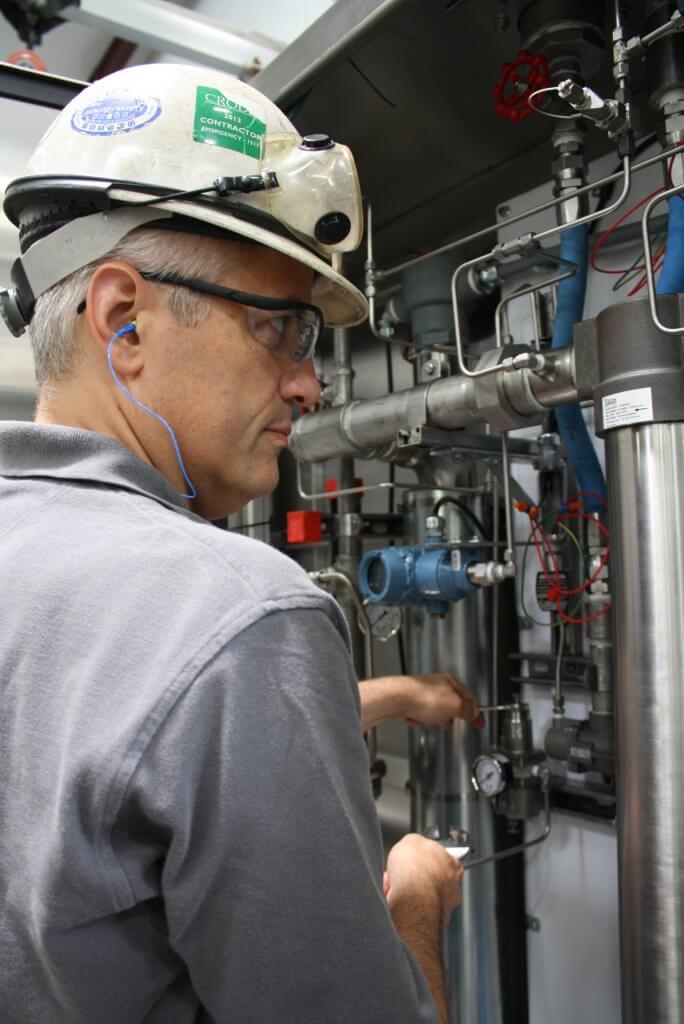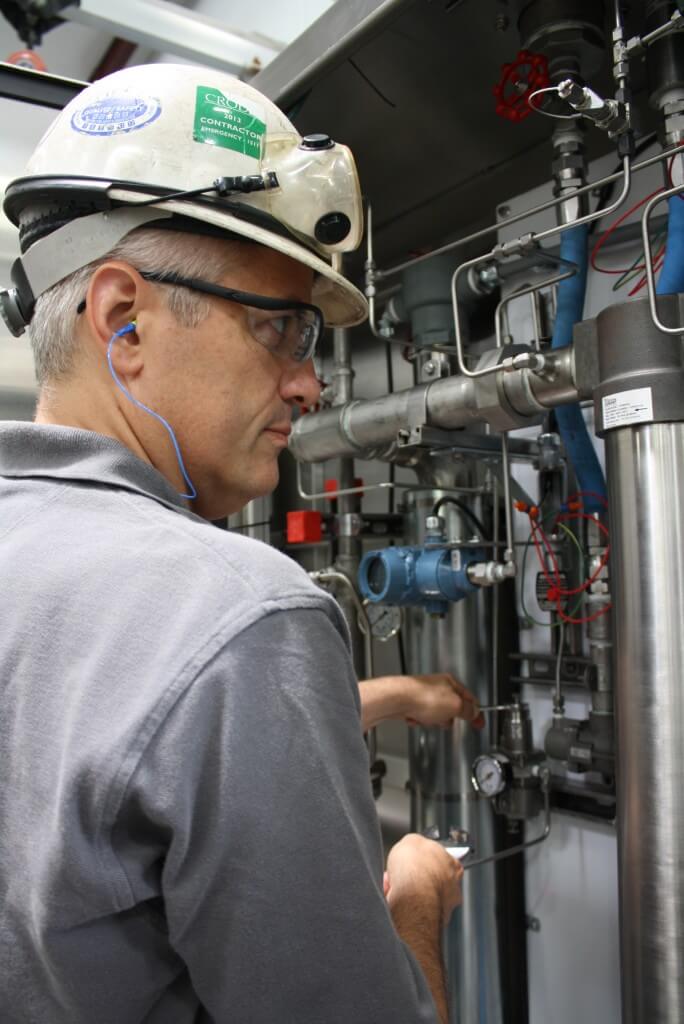 Comprehensive On-Site Service Programs
Good air compressor maintenance is extremely important for keeping your air compressor system operating at maximum efficiency, which is why we offer complete maintenance service for air compressors. You can rely on complete support from Fluid Aire Dynamics in the form of a proper maintenance program. Our preventative maintenance program can help you reduce downtime, extend the life of your equipment and save you money.
If you have gone through the first three phases of our air compressor service with us, there is no one better equipped to maintain your system than Titus. Our system maintenance goes far beyond simple air compressor inspection and air compressor repair. Air compressor services we offer also include emergency compression service. When something goes wrong with your air compressor, you need it fixed fast. We offer 24/7 compression system service, which means we do emergency repair for compression systems according to your schedule, not ours. We know air compressors don't wait until it's convenient to break down, so we don't wait until it's convenient to fix it.
Also, please ask about our top-of-the-line compressor rebuilding and dryer rebuilding services. When it comes to making sure your air compressors are doing the job day after day, Fluid Aire Dynamics is ready to step in at any time.
Services offered:
Periodic Scheduled Maintenance
Reduced Labor Rates
24/7 Emergency Service
On-Call Service Technicians
1. Preventative Maintenance Plans
2. Equipment Rental & Leasing Packages
3. Emergency Repair Services
4. Onsite Monitoring & Control
5. Compressor Rebuilding
6. Dryer Rebuilding
7. PLC-Based Control System Upgrades
8. Advanced System Training